29th Sep 2020 - 10:30
Image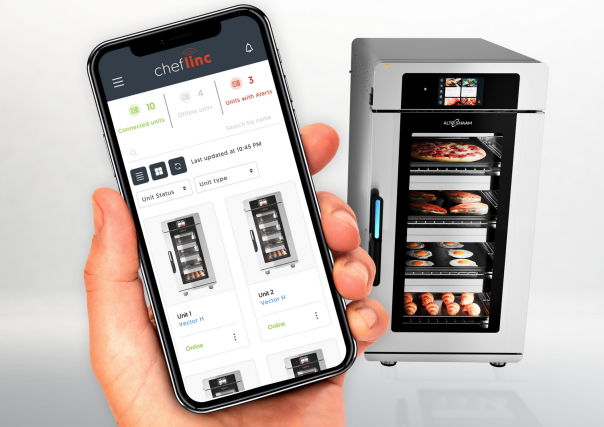 Abstract
At the forefront of a socially distanced kitchen is the need for increased productivity from fewer people and the Vector multi-cook oven offers a solution to this problem.
The Vector Deluxe allows one chef to cook up to four different dishes at once in one compact unit.
Thanks to ChefLink, the Vector's cloud-based remote oven management system, staff can remotely download information such as HACCP without needing to visit the kitchen.
The Vector Deluxe's advanced controls include image-based instructions for numerous recipes that it can store. In a given time, the Vector can cook twice the amount of food compared to a conventional appliance.
The speed is based on its advanced heating system, which delivers high velocity and vertical airflow. For more information, visit: https://www.fem.co.uk/.