24th Mar 2021 - 05:00
Image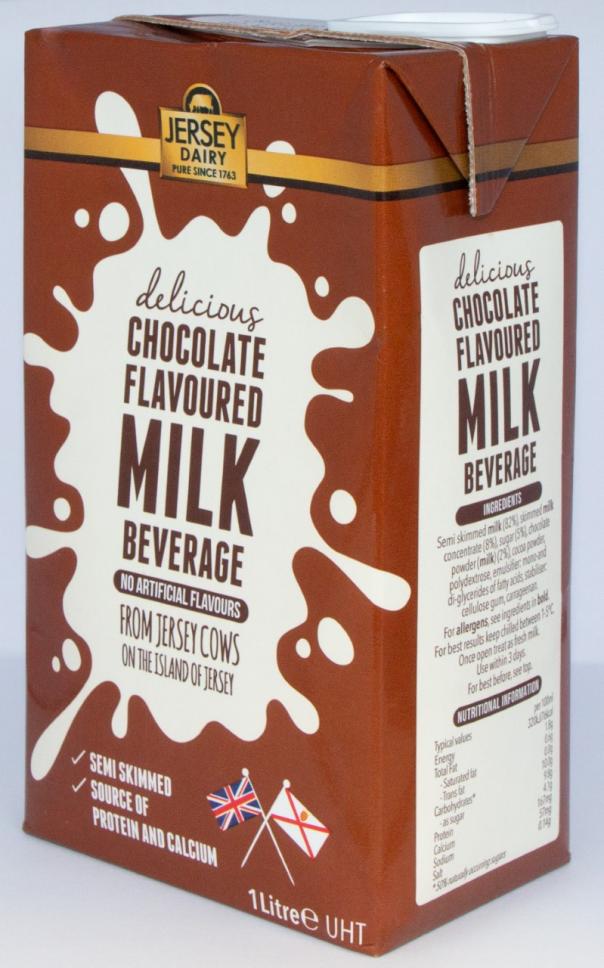 Abstract
Jersey Dairy has introduced a new chocolate flavoured milk to the UK market, which is suitable for making a variety of hot and cold drinks.
The adaptable milk is a product that can be used throughout all seasons, warming a hot chocolate on a cold morning or a chilled drink on a hot day. Jersey Dairy Chocolate Milk boasts a 12-month ambient shelf life prior to opening, and comes in cases of 12 x 1 Litre cartons.
David Ashton, Jersey Dairy UK sales manager, said: "Our herds are allowed to graze freely on natural grass and they produce a special type of milk with a worldwide reputation for its' taste and creaminess.
"The milk is particularly nutritious containing a unique type of butterfat and more calcium and protein than milk from other breeds of cow. It also has a higher level of vitamins and minerals and is good for the immune system. All of this goodness makes our chocolate flavoured milk especially rich and delicious."
Each day Jersey Dairy receives over 35,000 litres of fresh milk from its 14 dairy farms, which in turn is processed into our range - milk, cream, butter, yogurt, ice cream, milkshake and cheese products.