8th Sep 2020 - 09:00
Image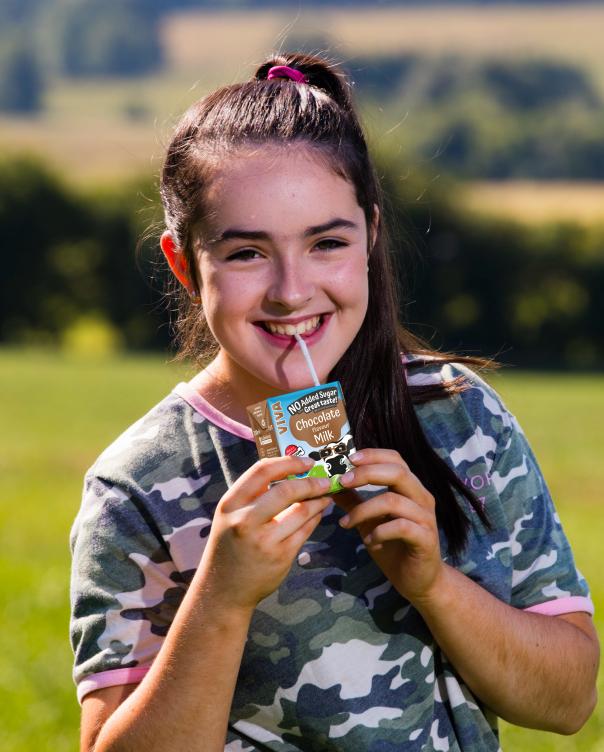 Abstract
Lakeland Dairies Foodservice, the specialist business division of leading farmer-owned Irish dairy co-operative, has launched a no added sugar version of its bestselling Viva flavoured milks.
Paul Chmielewski, Head of Marketing and International at Lakeland Dairies said: "Milk is great source of calcium for growing bodies, and we know a lot of children really enjoy flavoured milk.
"We wanted to produce the best tasting no added sugar flavoured milk on the market and we were simply not prepared to compromise on taste. We are delighted that children agree - with a whopping 74% of kids choosing Viva No Added Sugar milk as their favourite."
He said that in blind taste tests 75% of children said they preferred the taste of Viva No Added Sugar when it was independently tasted by 10-16-year-olds across the country.
The reformulated range comprises strawberry, banana and chocolate, made from semi-skimmed milk that is low in fat and suitable for vegetarians. The innovative packaging is 100% recyclable thanks to the use of paper straws – saving an equivalent of 6.5 tonnes of plastic every year.
School compliant, Viva No Added Sugar features has a long shelf life and the individual packaging support healthy school lunches under new Covid restrictions.
Environmentally friendly packaging:
* Fully traceable milk from Lakeland Dairies farmer owned dairy co-operative
* Innovative paper straw saves 6.5 tonnes of plastic every year
* Carton and straw use material from FSC certified sources
Nutritional benefits:
* School compliant
* Low in fat
* Semi-skimmed milk and under 100 calories per 200ml carton
* No artificial flavours, colours or preservatives or sweeteners
* Each carton provides 30% of an adults RDI of Calcium and 40% of an adults RDI of Vitamin D
* Contains added Vitamin D
* A natural source of Protein, Iodine and Vitamin B12
* Suitable for vegetarians
Convenient:
* Single serve cartons make them easy to drink and serve
* Long-life milk with long shelf life and convenient storage
* VIVA No Added Sugar is sold in cases of 27 x 200ml per flavour.
news/lakeland-dairies-launch-brand-new-viva-flavoured-milk-no-added-sugar-range