7th Dec 2020 - 05:00
Image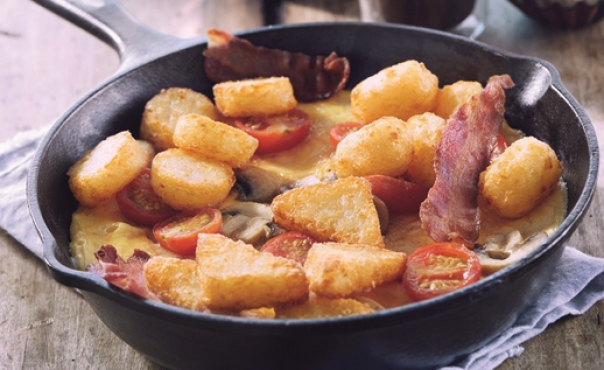 Abstract
With school breakfast clubs springing up all over the country, school caterers will be able to use Lamb Weston's range of hash browns.
Potato specialist Lamb Weston's hash browns are a quick and easy way to re-invent the breakfast menu while providing an energy boost for the schoolchildren.
Breakfast was 'booming' before Covid-19 hit and 'to have better quality food' was the fastest growing consumer mission for eating breakfast out of home.
The hash brown range is gluten free and can be fried, or cooked in the oven for the health conscious.
Recommended recipe- breakfast omelette:
Whisk four eggs and pour into large frying pan

Add crispy bacon, sliced cherry tomatoes, fried and sliced mushrooms

Then add 24 pre-cooked Lamb Weston mini hash brown triangles or Potato Puffs

Cook for 3-4 mins on a medium heat

Remove from pan, cut into quarters

Serve sprinkle with chopped chives and black pepper