8th Jul 2020 - 08:03
Image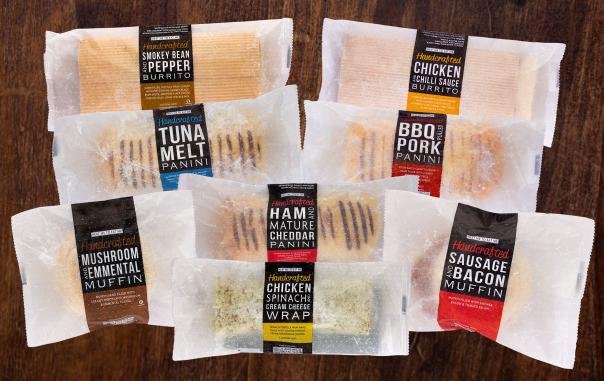 Abstract
Mr Crumb, a family-owned award-winning food business, has launched Invisible Chef – a new packaged food range that has been developed to support the hospitality sector during its reopening.
The artisanal range uses unique packaging developed in conjunction with a third-party supplier, which allows products to be cooked in any cooking device.
Invisible Chef will cater for increased demand in products prepared with minimal handling – reducing the risk of transmission of viruses during the reopening of the sector after the Covid-19 enforced lockdown. Each individually wrapped serving is cooked in pack and given directly to the consumer to open when they are ready.
Jason Coyle, director at Mr Crumb, said: "As someone involved in the UK hospitality sector myself for many years, I am aware of the challenges the sector is likely to face over the coming months so I know that our range of products will help alleviate some of the pressures there will be around labour, customer confidence and overall safety".
"We wanted to create a premium product and offer a delicious alternative to some of the usual 'food to go' items we see every day. We're incredibly proud of the finished product."
"The range has been developed to be flexible and options are available within a broad range of establishments, including public sector cafes and staff restaurants."
The small-batch frozen products aim to offer foodservice sites, cafes, and public visitor attractions a safe, versatile and delicious 'food to go' option, especially in establishments where there are minimal kitchen facilities or reduced labour requirements.
The unique 'cook in pack' technology means each item takes approximately two minutes to cook in combi ovens, ovens and panini grills and stays hot for up to 90 minutes. This makes them suitable for buffet breakfasts in hotels, and 'food to go' offers in cafes, leisure attractions and workplaces.
To minimise waste, the Invisible Chef range is supplied frozen; the user tempers the product, cooks it and serves it in the packaging.
It includes a wide selection of hot food items such as burritos, breakfast muffins, croque monsieurs and filled paninis, and additional accredited vegan and vegetarian options.