13th Nov 2014 - 15:50
Image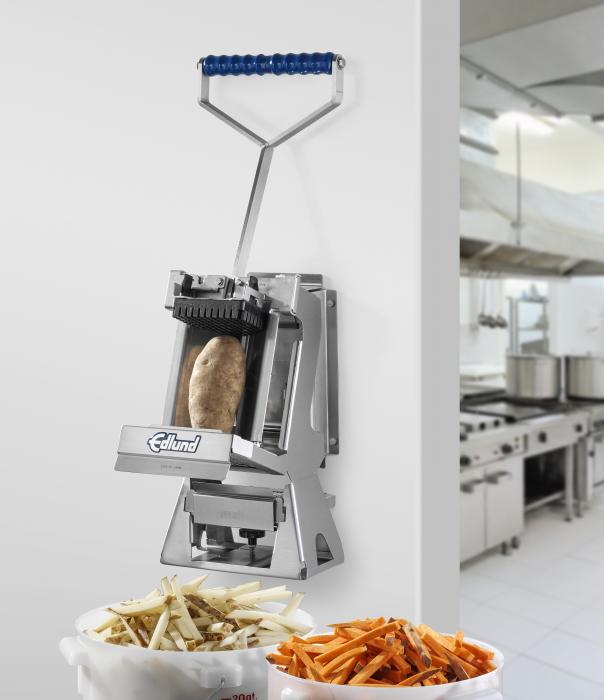 Abstract
Edlund are launching the Titan Series Max Cut, an all-in-one stainless steel dicer, wedger, corer and French fry cutter.
The cutter, which features a patent-pending design, features a quick change pusher and stainless steel blade assemblies with protective wash guards. The Max Cut is heavy duty dishwasher safe, and scored an NSF certification and multiple cutting options.
The Max Cut can be used with French fries, steak fries, lemon wedges, diced tomatoes and onions, and cored apple wedges.
www.metcalfecatering.com