26th Oct 2021 - 05:00
Image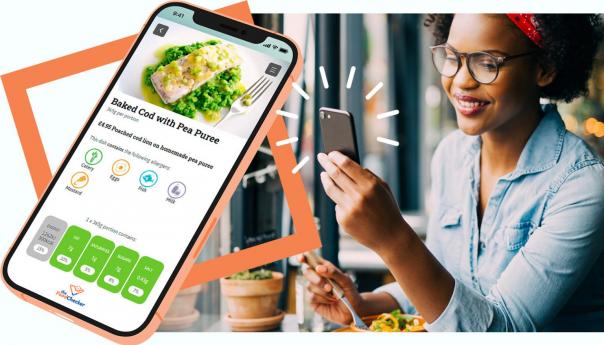 Abstract
Pelican Procurement Services has created The Food Checker- a fast and easy way to share allergen, nutrition and calorie information.
Foodservice professionals are facing increased pressure to provide more information about the products they serve and sell. Natasha's Law, and broader labelling requirements, mean there's a greater need to track ingredients, and present relevant warnings in the correct way.
Pelican Procurement has come up with the answer – The Food Checker. A simple to use, web-based portal, it allows users to provide a range of information to consumers, via their smartphone. Allergen, nutrition and calorie information can be shared, allowing customers to check just before they order, whether a meal or dish selection meets their dietary needs.
The Food Checker works through easily created QR codes, which can then deliver a menu item photo, description, price, highlight if it is vegan or vegetarian, provide allergen information as well as specific nutrition and calorie information. 
The Food Checker has been designed to work in hospitality and leisure environments, education, hospitals and care homes. In each instance, catering managers can easily control the information made available, tailor the portal with the venue's own branding, and help customers make safe, informed menu choices. That leads to higher customer satisfaction, less complaints and lower wastage. 
The Food Checker is complimentary to Pelican Procurement clients, and there is no charge for configuration, implementation, online team training, or any limit on the number of users. 
To find out more, why not book a demonstration today by emailing hello@pelicanprocurement.co.uk.