29th Apr 2022 - 04:00
Image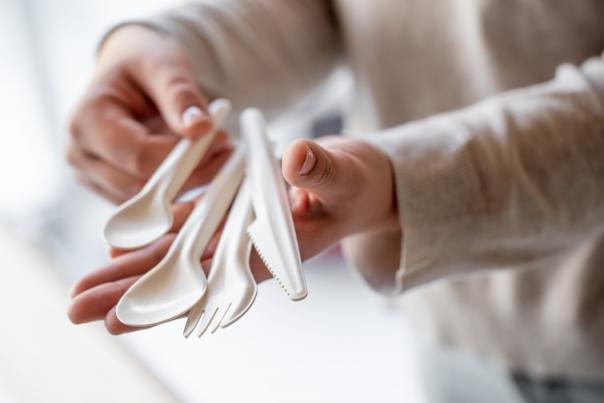 Abstract
Global food packaging manufacturer Sabert has launched a new range of recyclable paper cutlery made from FSC certified paper.
With over 30 years in the packaging and foodservice industry, Sabert specialises in manufacturing and marketing innovative food packaging, disposable high-quality tableware and compostable food packaging and tableware. The new recyclable paper cutlery range includes a 17cm knife, fork and spoon, plus a 13cm spoon.
Gisèle Nonnweiler, Europe marketing and innovation manager at Sabert, said: "This new recyclable paper cutlery range is a remarkable innovation on the market, as it combines sustainability, excellent recyclability and outstanding performance. The challenge was to develop sustainable cutlery made from paper, which is strong, robust, and performs well with stiffness and cut quality when used with hot or cold foods.
"We invested heavily in R&D in order to develop this new paper cutlery range which delivers high performance in terms of rigidity, cut quality and resistance. The resulting innovation – which is owned and patented by Sabert – is so effective that our new paper cutlery's performance is very close to plastic cutlery."