10th Apr 2017 - 12:01
Image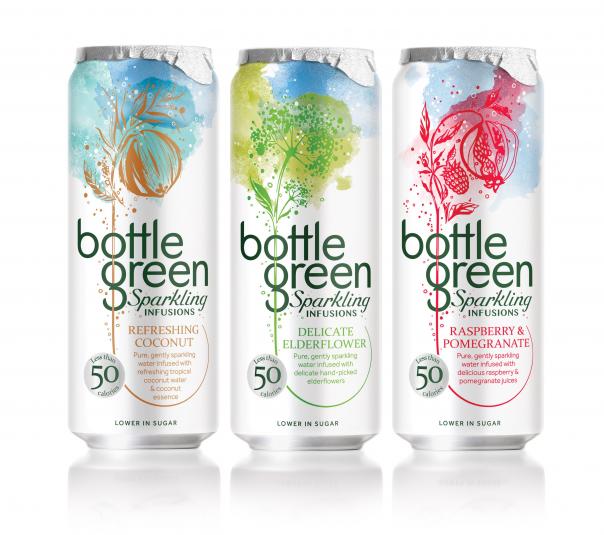 Abstract
SHS Drinks, which produces Bottlegreen sparkling presses, cordials and mixers, has launched a new Bottlegreen Sparkling Infusions range for the out of home 'instant consumption' occasion.
The range of gently sparkling water infused with natural fruits or botanicals consists of three flavours, refreshing coconut, raspberry and pomegranate, and delicate elderflower.
Designed to fill a gap in the market for premium soft drinks lower in sugar, Sparkling Infusions contain less than 50 calories per can, lower sugar and no sweeteners.
Jo Sykes, SHS Drinks' marketing director, said: "79% of women and 71% of men say they are trying to moderate their sugar intake, and a significant number of consumers are now rejecting soft drinks and defaulting to water simply because they aren't satisfied with the alternative currently on offer.
"Our research shows that they find carbonated drinks too syrupy, and that diet versions of carbonates and flavoured water taste artificial and don't deliver the natural taste they are looking for."
The drinks are packaged in a slim line 250ml can with a foil lid and are available to caterers operating in the grab-and-go foodservice sector this month.