15th Dec 2020 - 06:00
Image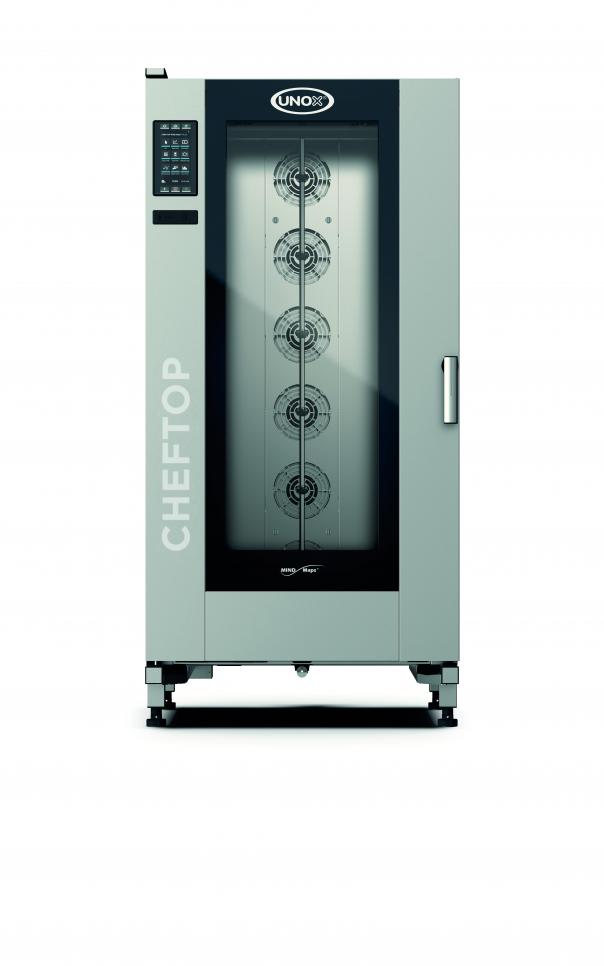 Abstract
Oven manufacturer Unox has introduced the CHEFTOP MIND.Maps™ BIG PLUS, an 'intelligent' combi oven, which can carry out any type of cooking 24 hours a day.
The CHEFTOP MIND.Maps BIG PLUS is a combi oven capable of going from 30°C to 300°C in 270 seconds. It can cook 100kg of steamed potatoes in 35 minutes, grill 200 pork hops in 7 minutes and cook 180 slices of bacon in less than 6 minutes.
The combi oven will be used by contract caterers, public sector caterers (in schools, hospitals and prisons) and in hotels to feed a large quantity of people. 
Gary Nunn, managing director of Unox, said: "UNOX has worked as a team, studying every process employed by oven users around the world, technicians dissected these processes into Movements, Actions and Reactions to produce independent modules.
"The CHEFTOP MIND.Maps™ BIG PLUS, designed to complement the hugely successful Mind Maps range, uses the company's philosophy of inventive simplification and state of the art symmetric design techniques.
"The Big Range, which features cutting edge technology, is stronger, harder, faster and better. It has numerous functional, ergonomic and aesthetic improvements which make them an undisputed leader in their category."
Key features of the CHEFTOP MIND.Maps™ BIG PLUS, include:
Limitless production:

The cooking chamber has been built to last with marine-grade stainless steel and a space-frame chassis designed to offer maximum reliability and durability. The triple external glass minimizes energy loss and increases the amount of energy transferred to food by 10%, further speeding up the cooking process.

Intelligent performance:

Uses artificial intelligence to control the moisture and dry heat, 'guaranteeing' regeneration. It's capable of producing 51 plates of perfectly hot food at 65°C in just 12 minutes.

Data-driven cooking:

Chefs can remotely control their connected Unox ovens, monitor their operating statuses, analyse consumption reports, create and receive recipes that are recommend by DDC.Coach and send them to their ovens with a click.