10th May 2022 - 08:56
Image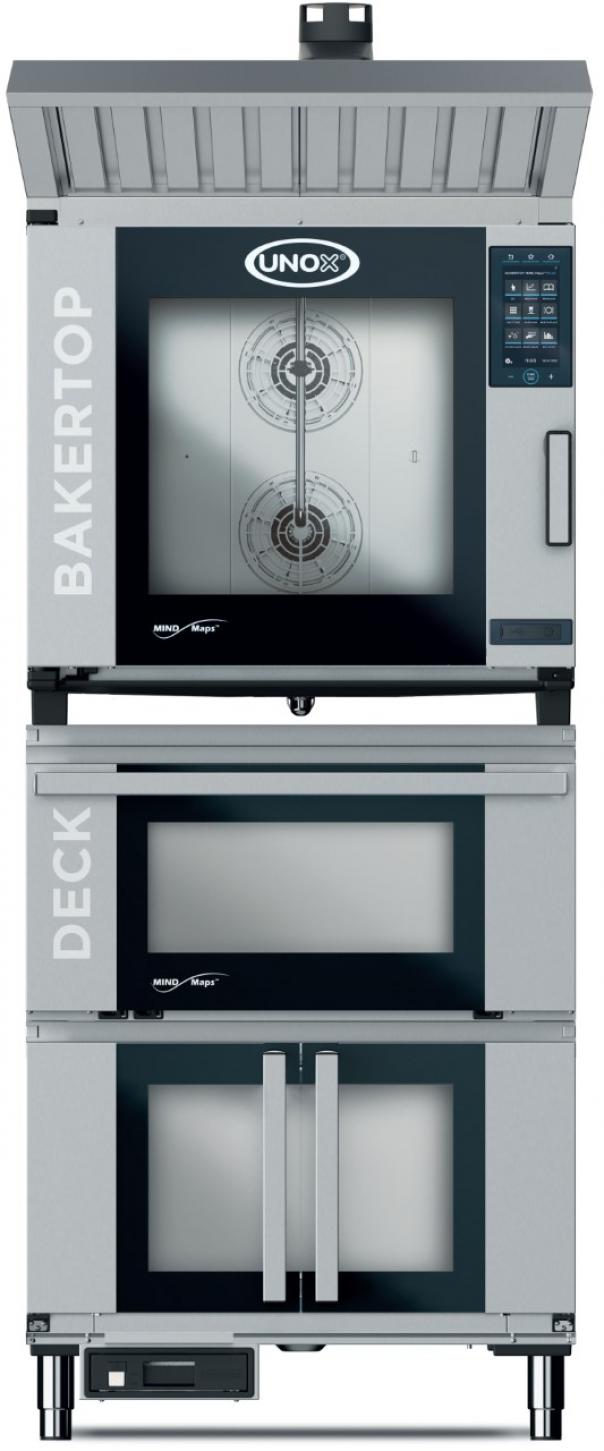 Abstract
With the average commercial kitchen becoming increasingly more compact, combined with a customer's expectation of food waiting times being shorter than ever, choosing the right equipment is crucial according to Unox.
The new bake-off solution features a BAKERTOP MIND.Mapsä combi oven, a DECKTOP MIND.Mapsä deck oven, a BAKERTOP MIND.Mapsä Prover and an integrated extraction hood.
The new equipment solution is ideal for sites producing a range of bake-off products including pastries, breads, pizzas and cakes. With a footprint of just 750mm x 783mm (w/d), the bake-off solution is ideal for compact kitchens with a high turnover and peak trading periods.
A Unox spokesperson, said: "The Unox BAKERTOP MIND.Mapsä is an intelligent combi oven that is capable of grilling, frying, roasting, browning, smoking, cooking with steam and much more. Featuring fully automatic cooking programmes, the oven can deliver exacting consistency, while the robust design and innovative technology can withstand the requirements of even the most demanding chefs and kitchen environments.
"Complementing the combi oven, the Unox DECKTOP MIND.Mapsä static deck oven offers the perfect balance of technology and tradition. A stone base delivers rapid heat transfer, reducing baking time, while the integrated boiler generates steam to achieve the perfect crust.
"The final appliance in Unox's new bake-off solution is the BAKERTOP Mind.Mapsä Prover. Precisely balancing temperature, humidity and time, the prover achieves the optimal conditions needed to create the perfect dough – every time."
An integrated ventless extraction hood, complete with self-cleaning filter allows the stacked units to be placed anywhere on site, removing unwanted odours and humidity without the need for dedicated ventilation. For more information on the bake-off solution or to find out about the full Unox equipment portfolio, visit: www.unox.com.