10th Dec 2020 - 05:00
Image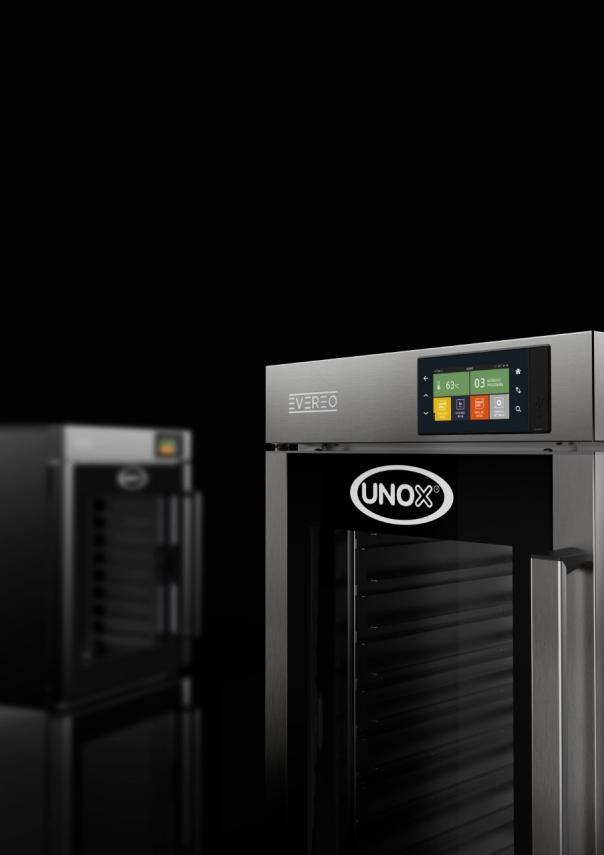 Abstract
Oven manufacturer Unox has launched EVEREO, an 'innovative' temperature food preserver that safely preserves food at serving temperature for extended periods.
The EVERERO equipment preserves food safely above the danger zone for bacterial growth (63°C and 70°C default settings). Public sector caterers in schools, hospitals and prisons can use the service temperature food preserver when serving large quantities of meals.  
Not only does service temperature food preserving require less energy to preserve cooked food than blast chilling and freezing, it also saves labour costs and reduces food waste.
EVEREO works to produce dishes with the quality of slow-cooked food, but with the speed of fast service.
Gary Nunn, managing director of Unox, commented: "With EVEREO® you decide when and where to cook your menu. Traditional dishes that require slow cooking and complex processing can be prepared at your kitchen or delivered to your outlets during the quietest days or moments of the week and preserved at service temperature, always ready for service.
"Your customers will experience something unique: all-day dining, high quality slow food meals, no waiting time. Your business will immediately see the benefits: increased table turnover, higher customer satisfaction, higher profits and zero food wastage."
The 'preserving mode' allows kitchen staff to either set up their own programmes or select from pre-set ones to preserve dishes in sealed containers for days or weeks.
The 'holding mode' allows for programmes to be set up using open containers or trays and keep the food at precise set temperature and humidity up for to a maximum of eight hours.
The 'meal me mode' will use the preservation programmes for the food you ordered on mealmefood.com.
At only 600 mm deep the EVEREO® 60010xGN1/1 is suitable for small kitchens or counter tops. The compact size allows products to be served quickly, without needing to remove trays.