4th Jan 2022 - 09:28
Image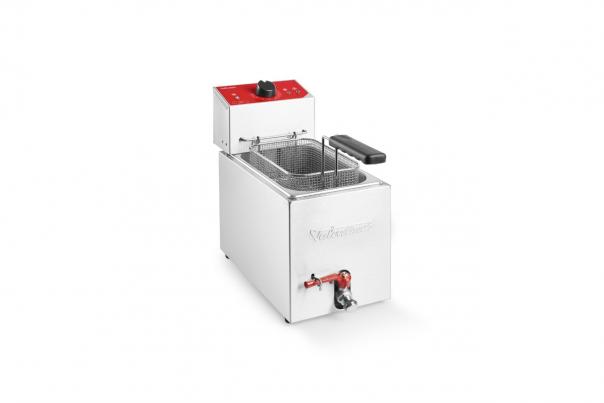 Abstract
Building on the success of the popular table-top fryer series, Valentine has announced a design makeover, which includes a contemporary style update, LED lights and a simplified drain valve for enhanced safety and usability.
The table-top fryer (TF) series comprises of ten models, each with the convenience of a compact, counter-top design. A choice of single or double pan, each pressed from a single sheet of metal for easy cleaning and enhanced hygiene, a TF fryer can hold between 5-13 litres depending on the model.
A larger control panel features a single v-notch control knob, vivid LED lights to identify when the oil has reached the correct temperature and an overheat thermostat with reset button for added safety.
Steve Elliott, sales director at Valentine, said: "Designed for smaller kitchens, front-of-house finishing stations and sites with a low footfall, the range remains one of our biggest sellers. Building on the technology found in our larger units, the table-top series has recently undergone a redesign with some unique new features.
"Made from top-quality components, the new TF series features a larger control panel and LED lights, a single control knob for simple operation and a front mounted drain valve complete with safety latch to aid efficient cleaning. The new table-top fryers are designed to meet the needs of today's operator and withstand the demands of a professional kitchen environment."
For compact kitchens which are limited on space, but still require a higher turnover, the TF 'Turbo' models offer rapid heat up and temperature recovery, boosting output by up to 30%.