21st Jun 2021 - 05:00
Image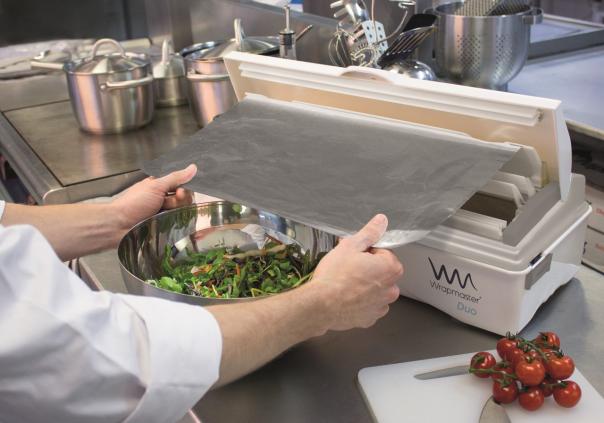 Abstract
Wrapmaster has introduced its new 98% recycled industrial foil to its product range to help kitchens embrace sustainability.
Aluminium's versatility means it is suitable for lining, grilling and roasting because it has the same product properties as conventional foil with no loss of quality or performance. Wrapmaster has been a 'trusted dispenser' and wrap provider for chefs for over 25 years in over 36 countries.
The new foil is made from 95% less energy-intensive production process compared to conventional foil. Strong and durable the new industrial foil is 100% recyclable and can be recycled endlessly.
Adrian Brown, managing director, Cofresco Foodservice, said: "The launch of our recycled foil marks a real turning point towards viable, greener and more eco-conscious kitchen equipment.
"We know chefs are always looking for ways to reduce the carbon footprint of commercial kitchens and this recycled foil will make a huge difference. As part of our ongoing sustainability mission, Wrapmaster is fully committed to helping operators embrace eco-conscious practices and products."
Wrapmaster is aiming for all of their products to be 100% circular by 2025 in an attempt to move towards being more sustainable.