20th May 2021 - 08:04
Image
Abstract
This is an individual "Build" dish as opposed to the other more "Bulk" oriented ideas!

Soft Brioche Burger bun dressed with burger sauce & corn relish, cheese topped meat free burger patty, crisp lettuce, sliced red onion and sliced tomato. Serve with full fibre "skin on" fries.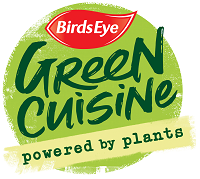 Ingredients
1 x Green Cuisine Meat-Free Burger
• 1 x Sliced Brioche Bun
• 15g Sliced Ringlets of Red Onion
• 2 x slices of Tomato
• I x leaf of Gem lettuce
• 1 Tsp (15g) Sweet Corn Relish
• 1 Tsp (15g) Burger Sauce
• 100g Skin on Fries
Preparation method
Oven bake, grill or fry your Green Cuisine Meat-Free Burger patty for 12 minutes – depending upon what equipment you have available.
Add fries into the oven – if electing to crisp bake fry – if you have a combi oven fry basket, even better.
Whilst this is cooking prepare the salad to build the Burger / slice the onion / tomato and cut the lettuce.
Cut the brioche bun in half and toast lightly for a better finish.
Place a portion of fries into the fryer if electing to use a fat fryer option.
Place the Sweet corn relish on the bottom brioche bun slice, top with the Gem lettuce and slices of tomato, then place the Green Cuisine Meat-Free Burger patty on top.
Crown with the Red Onion ringlets and drizzle with the Burger ketchup add the top brioche bun slice, to close the burger and serve with the portion of fries from either the oven or the fryer.