5th Apr 2021 - 05:00
Image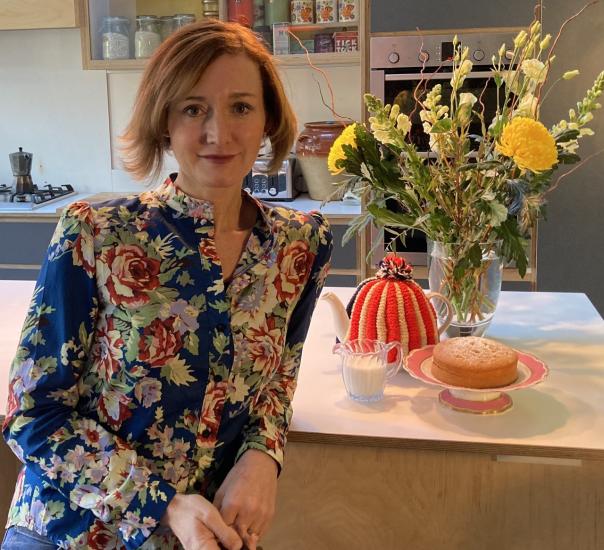 Abstract
Residents in homes were able to join a virtual event with food historian Dr Polly Russell (from the BBC programme Back in Time for…) for an interactive tasting session designed to take residents back to their younger years.
Dr Polly worked alongside Care UK chefs to create a 'unique reminiscence' menu, featuring food from the 50s, 60s, 70s and 80s. Residents were encouraged to share their memories with Dr Polly as she talked through the history for each dish.
Dr Polly said: "I was delighted to partner with Care UK to create a reminiscence tasting menu, and I had a fantastic time chatting to residents about some of their favourite foods throughout the ages.
"There really is something incredibly special about the way food can evoke memories and emotions, and it was wonderful to see how everyone's faces light up when they tried each dish. Just one flavour or smell can prompt a different memory and emotion for each individual, which is why a session like this can be so powerful."
Residents in other Care UK homes also enjoyed a second pre-recorded session by Dr Polly where she explored afternoon tea.
Malaika Charles, home manager at Sandfields in Cheltenham, added: "We loved meeting Dr Polly virtually, and taking part in the sensory reminiscence activity. My team, as always, pulled out all the stops to deliver an outstanding experience.
"Everyone had a great time dining through the decades and it was wonderful to hear residents share their memories during the session. It really was the restaurant experience that residents love."
Residents and team members showed creativity in running a range of different events including:
At Mill View in East Grinstead, residents recreated sweet treats remembered from their childhood, including making chocolate bars and jellies.

Snowdrop House, in Ware, hosted three baking challenges as part of their 1950s, 60s and 70s era-themed celebrations.

Cambridge care home Field Lodge hosted a 1970s themed tea party, complete with quiche Lorraine, vol au vents and Battenberg cake.

Lonsdale Mews, in Quorn, went time-travelling through the decades to feature as many different eras of food as possible.

In Sutton Coldfield, Mercia Grange enjoyed a groovy lunch 60s style, where colleagues dressed in their best throwback fashions and residents enjoyed prawn cocktails.
To find out more about Care UK's partnership with Dr Polly Russell, and for more top tips on how others can use food as a reminiscence tool for older people visit here.