20th Jun 2023 - 09:32
Image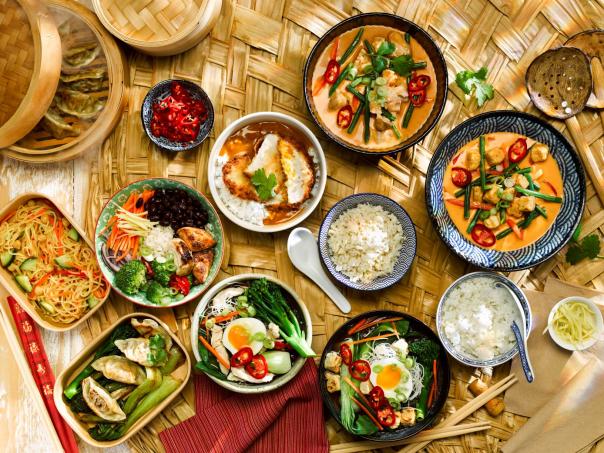 Abstract
When it comes to feeding children, encouraging them to eat a nutritious, balanced diet early on is important, says Emily Butler, customer marketing manager for education at Bidfood.
Receiving the right vitamins and minerals from an early age will not only help them to grow up 'big and strong', but also support with attainment, keeping them energised and motivated throughout the school day.
What to include within that balanced nutritious diet is the million dollar question. Interestingly, 59% of eight year-olds parents and 63% of ten year-olds parents say that their child typically enjoys trying new foods, so perhaps the days of school canteen pasta bakes, and rice puddings are a thing of the past with children now opting for something new and innovative to fuel them through the day.
The phrase 'eating with their eyes' is often thrown around and the saying could not be more true when it comes to children. In fact, when asked what would influence their choice of food, over a half of children and teenagers said they would pick something that looks nice. Therefore, it's important for school caterers to choose foods with colours and flavours that stand out.
To increase uptake in school meals and help inspire a trend-led atmosphere within schools canteens, operators should consider taking popular high street restaurant chains and look at how to make them into school compliant dishes.
Why not start with Asian fusion to bring this concept to life? The demand for Asian food has increased in recent years so what better way to grab the attention of children than with a warm and earthly chicken katsu curry or perhaps a sweet and springy vegetable ramen. Combine the amazing flavours of Asia, along with innovative cooking and you'll have a wok full of incredible dishes.
We already know that the younger consumers amongst us are partial to a slice or two of pizza. It's the most popular food to order for those between seven and 14, with 62% claiming it as their favourite. Therefore its essential pizza is part of your offering, but with a twist.
Try something slightly different by using a white sauce base instead of tomato and pack in the protein with a variety of tasty toppings.
We know that vegan and vegetarian diets are popular among adults, but the trend is also hugely popular with Gen Alpha. In fact, 70% of British schoolchildren claimed they would like to see more vegan and vegetarian school meal options.
Adding vegan and vegetarian offers to the menu will not only cater to those following a strict no meat diet, but also appeal to those wanting to reduce their meat intake in the name of sustainability. So how about adding a fruity and comforting Malaysian Jackfruit Curry to those students looking to subtract the meat but not compromise on flavour.
While it's great and exciting to be bold and adventurous with offerings, it's crucial that school operators don't forget the basics, especially when it comes to allergies.