20th Jul 2022 - 04:00
Image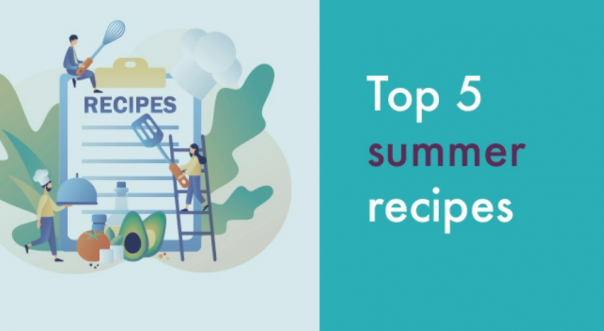 Abstract
Wholesaler Bidfood has created a list of their top five favourite recipes to make the most of the British summertime.
A spokesperson said: "Making the most of the British summertime is critical and we're here to help you! That's why we have brought you 5 of our favourite summer recipes, including a few from our food and drinks trends for 2022 to add to your seasonal menu."
Filipino grilled chicken
The perfect sauce to coat your chicken, whether you're grilling, barbecuing or smoking – be sure to try out this recipe for that extra sticky and sensationally tasty sauce.
Teriyaki tofu salad jars
These colourful vegan salad jars include mixed grains, fresh vegetables and grilled Teriyaki tofu. This salad recipe is seamlessly simple and ideal to include on your menus for a lunch time light bite or you can level up with some grilled flatbread and hummus for the ultimate vegan salad.
Peruvian style Baja fish tacos
Fresh seafood, small dishes and sharing plates are all typical of the Peruvian cuisine. Baja fish tacos are packed with punchy Peruvian flavours – served with green aji dressing, pickled slaw, coriander and fresh lime.
Rhubarb and custard ice cream cups with burnt mallow
Indulge your customers with this ultimate dessert. A perfect scoop of the creamy, silky smooth ice cream rippled with rhubarb, the added crunch of the waffle basket and finished by the sticky warm mallow. You can't go wrong with this delicious sweat treat on your menu. 
Fentimans Rose spritz
The idyllic summer spritz, using the exquisitely crafted Fentimans iconic Rose Lemonade and Tosti Prosecco! A refreshingly exciting summer cocktail recipe that is super simple and easy to make for a busy bar! A must-have addition to any summer cocktail menu.
To view the top five summer recipes, visit here.