23rd Jun 2022 - 04:00
Image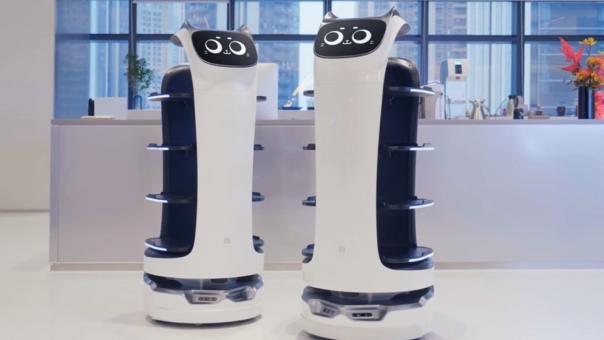 Abstract
Big Table Group, the operator of Las Iguanas, Bella Italia and Café Rouge, is piloting a partnership with Pudu Robotics, the global leader in commercial service robots, in an effort to boost innovation and elevate the dining experience, becoming the largest restaurant chain in the UK to introduce robot technology.
BellaBot
The retrieving robots, affectionately named 'BellaBot' are currently being trialled at the Bella Italia in Center Parcs Whinfell Forest, specifically chosen due to its large footprint, with longer distances between kitchen and tables.
Commenting on the new initiative, Lisa Gibbons, chief operating officer, Bella Italia, said: "We're always open to innovative solutions which benefit our teams, improve service and improve our guests' experience, so we're delighted to pilot the BellaBot.
"By having intelligent robots conduct simple tasks, such as retrieving dirty dishes, our teams are able to focus on doing what they love and delivering an amazing experience. It's still early days in the trial, but we're looking forward to seeing the impact that having an extra pair of 'paws' has on dining satisfaction."
Benefits
Designed to support team members with everyday tasks, the BellaBot features four shelves in the centre of its 'body' structure to carry plates.
Once loaded by its human colleagues, the cutting-edge robotic waiter interacts with guests when delivering food to diners to encourage customers to take their ordered dishes from the BellaBot.
Additionally, the BellaBot can be programmed to conduct certain movements around the restaurant to allow customers to take their desired dish in a buffet-like environment.
Peter Shaw, sales development manager for the Pudu Robotics, added: "Big Table Group are interested in their teams giving guests a great time, not in how many plates they can carry. We're grateful for the opportunity to work with Bella Italia, and we're looking forward to seeing the BellaBot make teams' lives easier, and improve the experience of their customers."
Birthday celebrations
In Bella Italia, the BellaBot has been designed to rotate to the side of the table, allowing the staff to hand over the client's plates, automating many supply-side processes.
In special occasions and festivities, the robot can be arranged to perform and entertain whilst effecting its allocated tasks. For instance, in the case of a guest's birthday, the robot can display customised wordings on its external frame and sing 'Happy Birthday'.