30th Jun 2021 - 05:00
Image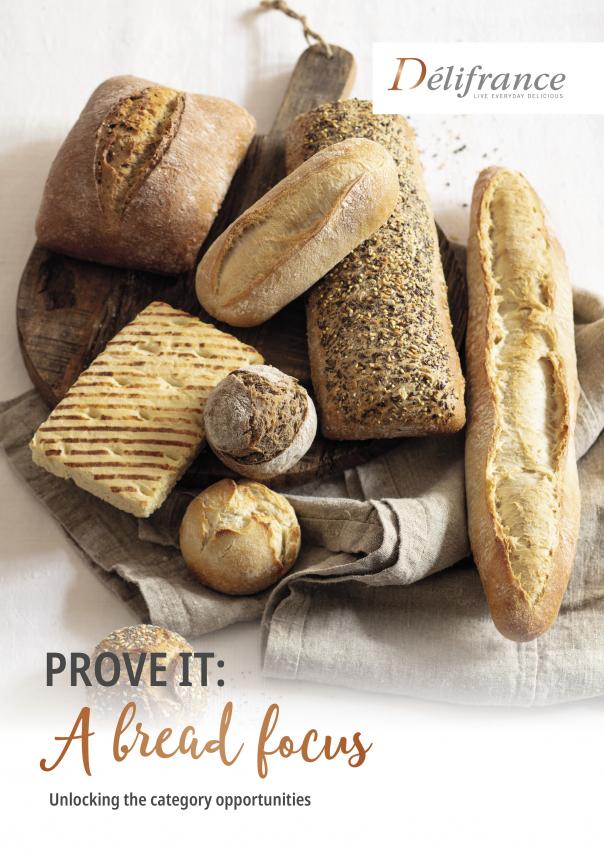 Abstract
A new report from Délifrance titled 'Prove It: A Bread Focus' has revealed that while the popularity of white, brown and wholemeal loaves remains strong other trends such as health, sustainability and Covid-19 hygiene are impacting the market.
Taste, quality, freshness and convenience are top of the agenda when it comes to purchasing bread according to the report.
Stéphanie Brillouet, marketing director for Délifrance, commented: "The UK bread market is currently worth £7.5bn. As some 41% of consumers eat bread every day or almost every day, there are plenty of opportunities to reach staple bread fans and new consumption occasions, particularly when we take into account that we expect to see increased indulgence and health-based snacking in the category. Indeed, our research reveals that healthier options could encourage 21% of consumers to eat more bread.
"With the new hybrid working model set to continue, the report also includes invaluable advice and tips on how retailers and operators can maximise on this way of life, from highlighting 'added value' ingredients and sustainable packaging to making a limited menu more versatile through bread choices."
The report found consumers eat the most bread during lunch (57%), followed by breakfast (29%) and then dinner (24%). Just under half of consumers (44%) would like to see more breads with added ingredients including nuts & seeds for health and cheese & olives for indulgence.