11th Jan 2021 - 05:00
Image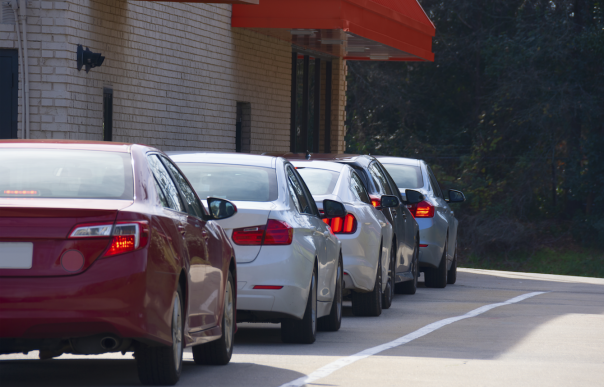 Abstract
Global information company NPD Group found the number of drive-thru orders soared during the three-month period to £723 million, a 45% increase on the same period in 2019.
From September to November there were 121 million visits to the 2,000 British quick service restaurants (QSR) that offer a drive-thru option.
According to NPD'S SnapMyEats data the growth in drive-thru orders over the three-month period was caused by consumers switching from eating in to collecting their food from a drive-thru.
Dominic Allport, insights director (foodservice) at The NPD Group, said: "There's no question that the popularity of drive-thru in Britain has had a boost from Covid-19 as people tend to feel safer and more secure in their cars.
"Ordering in advance via an app, and a contactless experience at the window, offers additional reassurance to drivers and their passengers, and as a result, many have shown their preference for the drive-thru.
"As we face a new way of living, with perhaps more time in our cars and a greater reliance on online and digital ordering, it makes sense for operators to invest in drive-thru, and we expect to see it expand beyond coffee and burgers to pizza, Indian, vegan and other cuisines."
Impact of Covid-19
During the month of November drive-thru visits reached 37 million, which is a 27% increase on November 2019. According to the research treating occasions were up 47% as consumers looked to relieve the boredom of lockdown.
NPD attributes the growth of drive-thru due to the coronavirus pandemic as more people are spending time in their cars as opposed to public transport.
USA drive-thru dominance
The NPD Group said Britain has a 'long way to go' if it is to catch up with the dominance of drive-thru in the USA. Unlike Britain, drive-thru is far bigger than home delivery, with delivery 12% of total spend in the three months, compared to 38% for drive-thru.
In the US, there were 4.7 billion QSR drive-thru visits in the three months September to November, which equates to 42% of all QSR visits, a share that is almost four times bigger than the GB equivalent.
What's on the drive-thru menu?
As drive-thru grows in popularity in Britain, new operators are entering the market to offer a greater variety of foods. For example fast food start up @pizza is planning to launch a pizza drive-thru in Birmingham, Glasgow and Edinburgh locations.
British meat alternative brand Meatless Farm launched a temporary plant-based pop-up drive-thru in London. The NPD Group expects to see more drive-thrus offering a varied range of cuisines, including Indian foods.