12th Jun 2020 - 08:00
Image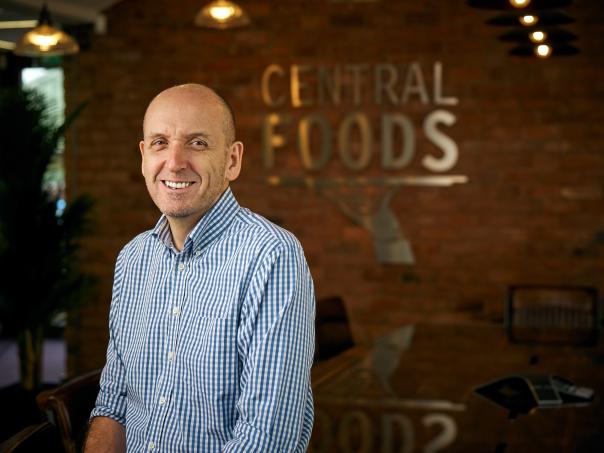 Abstract
Gordon Lauder, MD of frozen food distributor Central Foods, highlights how frozen food could prove beneficial for public sector caterers during and after lockdown.
Similar to their profit sector peers, operators working in the public sector are facing a new landscape as they work through lockdown, emerge into the 'new normal' and move forward.
With changes being implemented both front of house and behind the scenes, operators must work in new and different ways to accommodate safety measures to guard against the spread of Covid-19.
Using quality, pre-prepared frozen products in the kitchen could help many operators maintain a varied food offering, competitively priced, and with reduced resources.
"It's very much the norm to use some frozen pre-prepared products in all professional kitchens now," explains Gordon. "Caterers recognise the benefits of frozen food. It's easy to use, fewer staff are needed for preparation and serving, it can help with cost control and reduces waste.
"There's a huge range of quality products to choose from and now, as we move into a new way of working, it may be the ideal time to explore and discover just what's out there and how beneficial frozen food can be in any catering operation."
Central Foods, which is one of the UK's leading frozen food distributors, is highlighting five reasons why using frozen pre-prepared items could be the key to managing costs and maintaining a varied and interesting menu during and after lockdown:
Supports social distancing. Some operators will need to reduce the number of kitchen staff per shift to allow safe social distancing. With fewer staff and potentially less expertise in the kitchen, good quality pre-prepared products could fill a needs gap.
Speeds up service. Pre-prepared products are quicker to serve, allowing a more efficient turnover and potentially decreasing the time taken to serve meals.
Keeps a firm grip on costs. Operators will be understandably keen to tightly manage costs and frozen pre-prepared options are ideal, as portions can be precisely controlled and wastage significantly reduced.
Reinforces trust with accreditation. Using suppliers with recognised health and safety and hygiene accreditation offers reassurance and peace of mind.
Caters for demand. Having frozen food in stock will ensure operators can always cater for demand and don't waste food and ingredients unnecessarily. Make sure you have a range of frozen free-from items for those with dietary requirements and to avoid being caught out by unexpected requests.
"Frozen food products can play a really important role in menu planning and controlling costs, even more so as we work through lockdown and plan to come through the other side," adds Gordon. "I would urge operators to take a look at the superb range of frozen pre-prepared items that are available for public sector caterers as they might be surprised at how useful they could prove to be in managing their menus and operation in general."
Northamptonshire-based Central Foods has been supplying frozen food to the foodservice sector for nearly 25 years. It currently supplies more than 220 independent wholesalers, as well as larger national and regional wholesalers, and foodservice caterers across the entire foodservice industry.
Offering a one-stop shop to the foodservice sector, Central Foods sources products from around the world and the UK, supplying more than 400 different lines, ranging from meat, bakery items and canapés through to buffet products, desserts and puddings.

For more information about Central Foods, visit www.centralfoods.co.uk