2nd Jul 2020 - 08:48
Image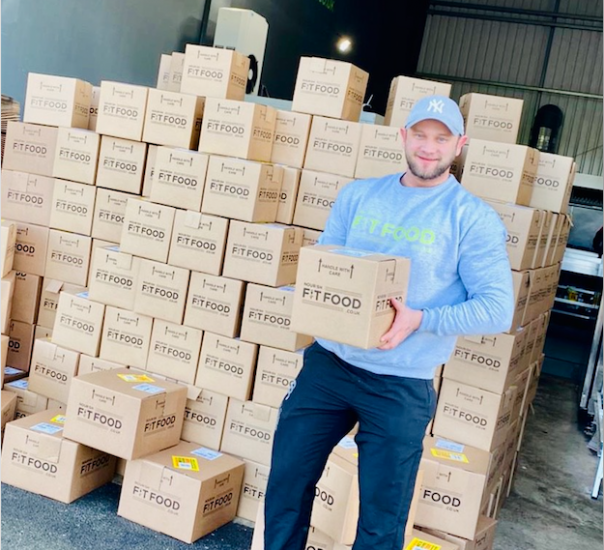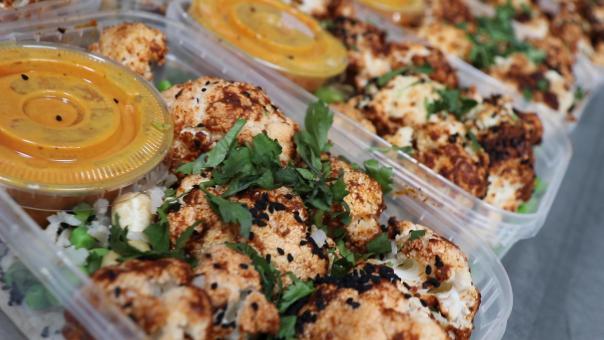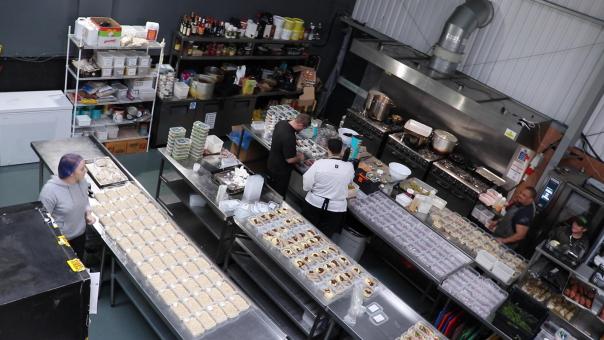 Abstract
Stephen Jones, chief executive and co-founder of Nourish Fit Food, which was set up to serve body-image conscious younger people, has found demand among the over 60s for his products has rocketed as a result of the coronavirus lockdown.
"Nourish Fit Food was born to serve the needs of people frustrated with the lack of access to healthy, affordable and quick meals to meet their body shape goals.
"The business was built to turn the chore of dieting into an enjoyable and convenient experience for people of any age looking to gain muscle, lose weight or simply live a healthier, and more balanced lifestyle.
That market focus changed, though, as demand grew quickly among customers in their 60s and older who were shielding at home and wanted to bolster their immunity.
Lockdown, lack of accessibility and caution towards sourcing groceries led to a 1,900% increase in demand from the families of older people seeking fresh, home-cooked, local ingredients for their loved ones.
To meet demand, the Nourish Fit Food team of 30 staff, sped up their meals on wheels strategy to deliver meals twice a week, offering a quicker solution than the six-week waiting lists of competitors in the market.
Seizing the opportunity to deliver, Jones says: "When demand skyrocketed for over 60s, we saw this as a chance to shift mentality away from perceptions around the meal plan model as simply serving the needs of young and fit people and towards an understanding of the wider, more holistic nutritional impact for the elderly.
"The team and our chefs were passionate to take special care offering choices that reflected the tastes and nutritional needs of older people. Our menus are always designed using the ingredients of the finest local produce that are packed full of essential vitamins, minerals and macronutrients.
"A number of ready-made meals available contain on average less than 10-15g of protein, significantly falling short of the 36-45g of protein necessary per meal to optimise anyone's daily nutritional composition and overall wellbeing."
Not everyone, particularly those in their later years, have access to the knowledge or time to ensure each of their meals meets the nutritional requirements to improve their health, a point he quickly picked up on.
"Our clients are already under immense stress navigating shielding at home unable to see family and friends, so the last thing they need is to feel insecurity around not getting the right nutrients.
"That's where the team at Nourish Fit Food comes in - we take the stress out of planning, shopping and preparing food, making sure to improve the health of our clients through proper nutrition so they can focus on the more important things in their life.
"Not only are all our dishes delicious and additive-free, but they are strategically designed to offer the perfect combination of protein, fiber, fats and carbs to make sure our clients are feeding their bodies with everything they need to live a healthier, and more balanced lifestyle."
When catering for the elderly, there are more important lessons at play when it comes to dietary requirements. A significant factor when designing a menu and preparing food for the elderly is to consider difficulties in swallowing and chewing, as well as digestion.
And he says the company quickly took that on board.
 "We've dedicated a lot of time and attention into making sure our best-selling recipes among our over 60s clientele, from fish and cottage pies to beef satay and butternut squash risotto, are easily digestible, tasty and nutritious.
"From slow cooking our beef for 16 hours so it practically crumbles in your mouth to using gluten-free pasta, the kitchen team operates to prepare food with the customer's needs front of mind."
Since operations began in 2016, the Nourish Fit Food team has had long-standing relationships with local, family-run suppliers and Jones says that the use of quality produce has been core to their business model from the start.
"Nourish Fit Food was built on the strong relationships we've had with our suppliers since day one. Our fishmonger has been supplying us with the highest quality fish and seafood across our entire journey.
"It's no secret that the quality and nutritional value of the produce sourced from local suppliers far exceeds that available in the supermarkets. Using sustainably-sourced produce has been a top priority of ours since we launched to exceed client expectations when it comes to delivering flavour of a higher standard.
"Our operation design as a result put us in an excellent position to deliver for our clients when supermarkets were under the heavy strain of food shortages as a result of Covid-19. Even more importantly, we were able to support our suppliers whose income was slashed by the closing of markets."
Keeping costs as low as possible to stand out in a fiercely competitive market has also been an important incentive to the team at Nourish Fit Food.
Jones says: "With most ready-made meals available on the market averaging £4-£5, Nourish Fit Food's pricing model was created to be as affordable without compromising on high quality. At £6.50 per meal inclusive of delivery, we're proud to have kept costs low for our customers to access meals with consistently high nutritional content.
"Nourish Fit Food has experienced rapid growth over the last few years and we haven't increased prices but have continued to be profitable through our operations. Our net profit has hit well above average for food production and the year-on-year customer growth, especially since the pandemic crisis begun, has propelled our business forward."
The Nourish Fit Food 1500 sq ft. warehouse kitchen, based in Farnworth, Bolton, operates to deliver nationwide twice weekly, using DPD parcel delivery.
The operation schedule comprises of two days per week allocated to food preparation, with the following day scheduled for the chefs to begin cooking at 6am ready for meals to be packaged up and sent out from 10pm for next day delivery.
Once meals are cooked, they are carefully packaged by the Nourish Fit Food kitchen team using branded, double-walled cardboard boxes. All boxes have a foil liner and ice-coolants to safeguard food by keeping it at the optimum temperature until it is delivered to the customer's door and can be re-heated easily.
On pivoting the Nourish Fit Food operation to cater for over 60s during this period, he adds: "Improving health and wellbeing through the very best quality meal preparation has always been at the centre of Nourish Fit Food's mission, but knowing we are enhancing the nutrition of those most vulnerable during this challenging time has given us even greater sense of purpose.
"This period has given us a window into the massive nutritional gains we can offer clients as old as 98-years-old and we look forward to creating more flavoursome and delicious meal experiences that will continuously improve their health."