21st Oct 2021 - 05:00
Image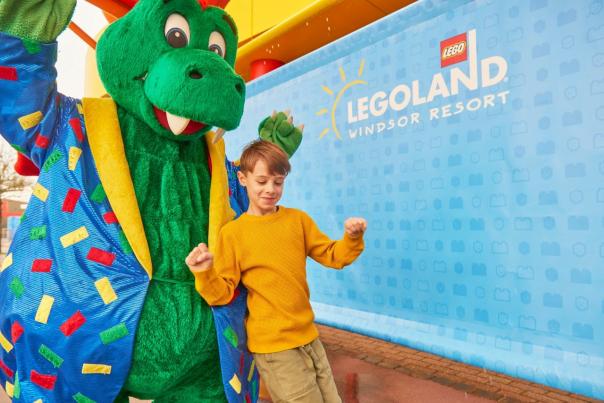 Abstract
Merlin Entertainments, one of the world's largest attraction operators who owns attractions such as Legoland Windsor Resort, Chessington World of Adventures and Thorpe Park has renewed its partnership with sustainability specialist Ramco.
The deal is Ramco's largest with the leisure and entertainment industry in its 25-year history. The partnership with Merlin Entertainments began last year with the Legoland Windsor Resort asking Ramco to find new homes for its redundant equipment and has since grown to cover five UK sites including Alton Towers and Thorpe Park.
Everything from surplus catering equipment and landscaping materials to electrical goods and vehicles has been collected and prepared for onward sale from Ramco's specialist facility in Skegness.
Teddy Townsend, business development manager at Ramco, said: "We're on a mission to give equipment that's no longer needed a new lease of life, so we're thrilled to be working with Merlin Entertainments to do just that.
"During the last year we've diverted thousands of unwanted items from landfill, protecting the environment, saving unnecessary storage costs and generating valuable funds for Merlin Entertainments and its nominated charity, the Sea Life Trust.
"We're delighted Merlin Entertainments has asked to renew our partnership which we see as a strong commitment to further reducing their impact on the environment and supporting the UK's circular economy ambitions."
As well as the reuse of unwanted equipment Ramco has also helped to reduce Legoland Windsor's storage requirements, generating significant annual savings to invest back into the business.
Helen Bull, Merlin's divisional director for Legoland Windsor Resort, added: "At Legoland Windsor we are committed to doing everything we can to run our park and hotels in the most sustainable way possible, which we know is as important to our guests as it is to us.
"Our relationship with Ramco allows items that we no longer need to be reused by others and is helping us streamline our business operations so we can be even more efficient. We are pleased to be renewing our partnership with Ramco and look forward to seeing their support expanded across the wider Merlin Group in the future."
This renewed partnership comes at a time when Legoland Windsor is preparing to become a member of the new local Climate Partnership, bringing together businesses and organisations in the Royal Borough of Windsor & Maidenhead (RBWM).
The Resort has been in discussion with the Council about how it can play its part in helping to deliver its Environment & Climate Strategy, which sets out how the Royal Borough will achieve net zero carbon emissions by 2050 at the latest.
Cllr Donna Stimson, RBWM's Cabinet Member for Sustainability and Climate Change, commented: "It's great to have a major local business like Legoland Windsor already playing its part – in partnership with Ramco – in helping the Royal Borough work towards a more sustainable future. There is so much more we can all do, and that is why I'm delighted that Legoland will be joining our new Climate Partnership as we focus on achieving our ambitions for the Royal Borough.
"We have been very clear that reaching net zero – along with rapid decarbonisation over the next decade – will not be secured by the Council in isolation. I look forward to working with Legoland to help deliver our sustainability commitments, including through their continued partnership with Ramco."
Ramco has been helping leisure businesses, utility firms and government departments like the Ministry of Defence and NHS Trusts to find value in their surplus assets for 25 years. Find out more at: www.ramco.co.uk.