21st Jun 2023 - 04:00
Image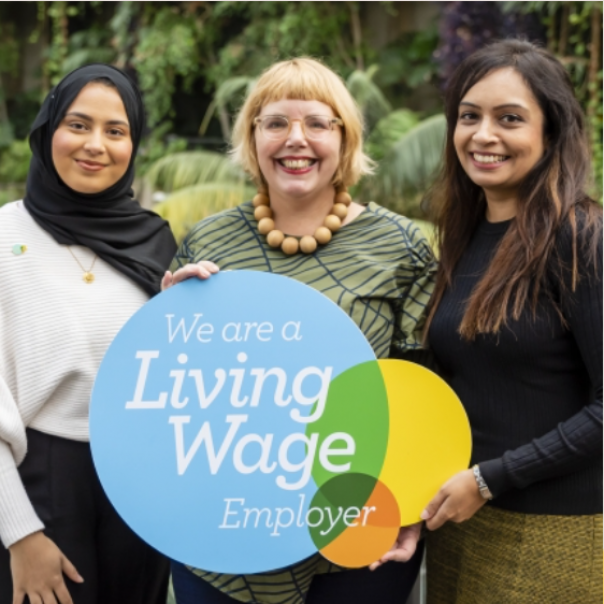 Abstract
Elise Craig, programme officer with the Living Wage Foundation, says that paying the real Living Wage is now more important than ever.
Low pay is commonplace in catering and hospitality and in outsourced services of all kinds. In fact, the food and beverages services sector has the highest proportion of jobs paid below the real Living Wage across all UK industries. More than half (53.5%) of food and beverages service staff earn below the real Living Wage – that is nearly 700,000 workers.
So what is the Living Wage? The campaign for a wage that meets the cost of living began in 2001, led by The East London Communities Organisation (TELCO), now part of Citizens UK. These were local community leaders, many of whom worked multiple minimum wage jobs and still couldn't make ends meet.
The movement grew, bringing local businesses on board who began to implement a voluntary higher wage across their workforce, independently calculated based on the cost of essential goods and services.
Ten years on, the Living Wage Foundation was formally established to carry out three key functions at a national level:
• Accredit organisations as Living Wage Employers, who are committed to paying their staff a real Living Wage
• Share research and intelligence around in-work poverty
• Mobilise businesses, individuals, and stakeholders to champion fair pay
The Living Wage Foundation has now accredited nearly 13,000 Living Wage Employers, uplifting 450,000 workers onto the real Living Wage – currently set at £10.90/hour in the UK and £11.95/hour in London.
More recently the Foundation has worked to diversify its campaign and adapt to different kinds of business models. As part of this we developed the Recognised Service Provider accreditation which enables service providers in traditionally low-paid sectors, such as catering, cleaning and security, to positively influence wages in their industries.
Recognised Service Providers commit to offering a real Living Wage costed bid alongside every market rate submittal to current and prospective clients, initiating a framework that promotes and measures the impact of the real Living Wage in their sector.
The cost-of-living crisis has unsurprisingly increased the financial hardship faced by low-paid workers, resulting in significant impacts on their day-to-day lives. According to a recent Living Wage Foundation survey of workers, conducted in August 2022, more than half (56%) of low paid workers had used a foodbank in the last 12 months, 42% were skipping meals regularly and 41% had fallen behind with household bills.
After a winter of record-level energy price rises, workers - and especially those in the food and beverages services sector who are most at risk of low pay - need a real Living Wage now more than ever.
Compass Group UK & Ireland, the UK's largest food and support service provider, is a member of our Recognised Service Provider network and has seen great improvements in the real Living Wage among their client contracts.
James King, head of reward at Compass Group UK & Ireland says: "We became a Living Wage Recognised Service Provider in October 2020 – in the midst of the Covid-19 pandemic. It was an important commitment from our business, recognising the impact the real Living Wage can have on the lives of our employees and their families.
"We now pay the real Living Wage to all directly employed colleagues, not tied to client contracts, and in 2022, we also introduced the newly announced rates earlier, rolling them out in November.
"By committing to pay the real Living Wage to our direct staff, it has also helped us advocate for the real Living Wage across our client portfolio.
"As a service provider, we often don't control wages, so moving to the real Living Wage on contracts needs to be in partnership with our clients.
"One of the biggest changes in becoming a Recognised Service Provider has been putting a real Living Wage bid into all our tenders, which helps open up constructive conversations about pay with our clients and prospect clients.
"As cost of living pressures continue, we know that paying the real Living Wage has never been more important. As a result of our advocacy work, we are really pleased that over 300 clients now pay the real Living Wage to all our workers on their contracts, which has seen over 20,000 more colleagues now being paid the real Living Wage or above than in October 2020.
"This year, our colleagues in our sports and leisure business recently announced that from January 2023, all their workers would be paid the real Living Wage or above. This is a fantastic commitment and has been well received by colleagues.
"However, we know there is more to do and we continue to advocate for living wage at every opportunity we can."
Visit our website at www.livingwage.org.uk.