30th May 2020 - 10:40
Image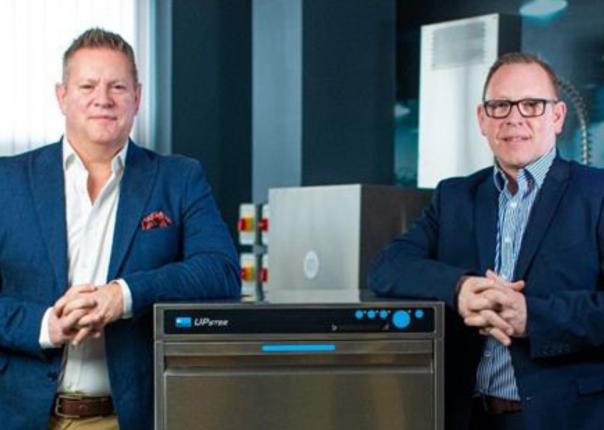 Abstract
In Public Sector Catering's series of Q&As with suppliers, we talk to Paul Anderson, managing director of Meiko UK
Q1. What is Meiko's latest product development?
Our new UPster range of undercounter dish and glasswashers and hood type pass-through dishwasher.
It comes with a great value sales offer and most have optional GiO reverse osmosis water treatment. Heat recovery is also an option on the hood machine.
Q2. What help and advice can you offer catering equipment buyers?
Meiko UK has a dedicated technical services team offering person to person advice on technical issues daily. We also have a nationwide team of regional sales managers offering support from their home offices during the pandemic.
Hygiene and temperature control are currently the hottest topics and, provided our machines have been properly serviced and maintained, they will deliver a high temperature wash and rinse certified to kill the coronavirus.
Q3. What are your bestselling/most popular machines and why?
Meiko made its reputation on the quality and reliability of its large flight and rack transport dishwashing systems. However, the last decade saw Meiko's invention of GiO reverse osmosis water treatment and the rapid growth in sales of Meiko's smaller under-counter and hood machines.
At one and the same time, GiO slashed the cost of the purest water treatment, gave sparkling spot free results, improved reliability and almost halved the cost of chemicals for the operator.
The new UPster machines evolved from what used to be our 'Premium' range; their heritage includes long track records of component reliability.
Small undercounter and hood machines are now our best-sellers, steadily consolidating a reputation for reliability and excellent wash quality, backed up by outstanding support for maintenance and breakdown.
Coincidentally, we grew our partner distributor network alongside small machine sales. Our partners witnessed the benefits of Meiko-quality engineering, easier installation, better wash results, improved reliability and reduced call outs.
Q4. What are the key trends influencing your business and NPD?
The key is sustainability. Yesterday a customer asked me what a similar capacity (3,000 plates/hr) new dishwasher would save them. Over the 12-hour daily shift, a new Meiko machine would save them 112.8 k/W electricity, 1218 L water and cut chemical consumption by at least 50 per cent! This new generation of MEIKO dishwashers are amazing!
Q5. What are your aspirations for 2020-21?
Given the election talk of massive increases in spending for the public sector, hopefully budgets will be available for more projects that deliver best value long term, such as resource-saving dishwashers and food waste recycling.
I also trust there is serious investment into all areas of the NHS and care sectors for the amazing staff, as they have proved invaluable during these unprecedented times. They're true heroes.
Protect the NHS.