8th Feb 2021 - 07:00
Image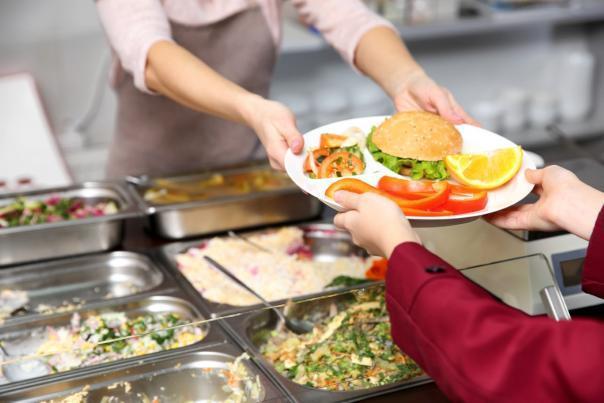 Abstract
Hayden Hibbert, director of client relations at food procurement expert allmanhall, has suggested now is a good time for schools to re-access if they are Covid-19 compliant.
Prime Minister Boris Johnson set a target date of 8 March 2021 for the reopening of schools in England. Currently only vulnerable and key worker children are allowed to attend schools for face-to-face learning.
Many school catering teams will already have a good infrastructure in place to enable them to meet the demands of providing an environment that is safe and Covid compliant.
Review staff working practices and meal provision
One of the most critical planning considerations is staff numbers and their ability to cope with a change in procedures. The pandemic has forced the implementation of new ways meals are prepared and served. Self-service is being replaced with fully plated meals, which being far more labour intensive, can put strain on staff already under huge pressures.
However, portion control is easier to manage with plated meals, so the upside is cost savings. Packed lunches could be an alternative and now is a good time to trial new ideas such as a click and collect solution where a student orders a meal online and collects from a designated station.
If catering staff are absent due to sickness, are the remaining staff able to cope with the volume of meals required? Have you undergone a cost analysis of buying in prepared meals versus cooking in house and looked at batch cooking? Easy to cook dishes require less labour. And with many catered events no longer required, (for example match teas) this too will help ease the burden on staffing.
Social distancing
With the 2-meter distancing rule in place it is necessary to review the flow in a kitchen. Ease the pressure and help with safety by staggering the time of staff arrival and departure and create shift working and a flexible rota system.
If limited space, introduce one-way travel, and make sure there is enough PPE. For students, space out dining seats and split dining areas and stagger lunch times.
Hygiene
Kitchens will already be designed with good hygiene in mind. Now is an opportunity to update cleaning schedules, such as introducing more regular cleaning, concentrating on key touch points.
It could be a good idea to look at deep cleaning the whole kitchen area during holiday breaks. Remove unnecessary furnishings and other items from eating and cooking areas, which can harbor germs and ensure staff uniforms are cleaned more frequently.
Supply chain considerations
Elements of the supply chain have been under extreme pressure as a result of the pandemic. Many foodservice suppliers are still recovering from the initial lockdown.
With the possibility of a disruption in supplies of some products, it is important to communicate with suppliers regularly. Give them early indications of volume changes as menus change and be flexible on delivery days.
If you are using a procurement partner, like allmanhall, they will be in constant dialogue with these suppliers and will offer advice and communicate any adjustments, to support you.
Something else a procurement partner can help with is checking if suppliers have Covid compliant practices in place. Even if they do, you can take simple steps like considering buying in cases, to reduce touch points.
Advice and communications
Liaise with school administrators over any planned operational changes and communicate the changes to the delivery of meals to both staff and parents to manage their expectations.
There is an abundant source of information online, from the Government and organisations such as the FSA. Work collaboratively with your own catering team, and encourage the sharing of ideas, and consult industry experts.
Opportunity to trial new ideas
Look at using environmentally friendly single-use packaging and ready packed cutlery, and labour saving technology in the kitchen. Create more seasonal menus, with weekly or even daily menu planning, taking advantage of lower prices for foods in season.
High spend categories such as meat can be reduced or substituted, and vegetarian dishes offered as an alternative. Review the need for luxury items and use own brand rather than branded goods.