3rd Feb 2020 - 05:00
Image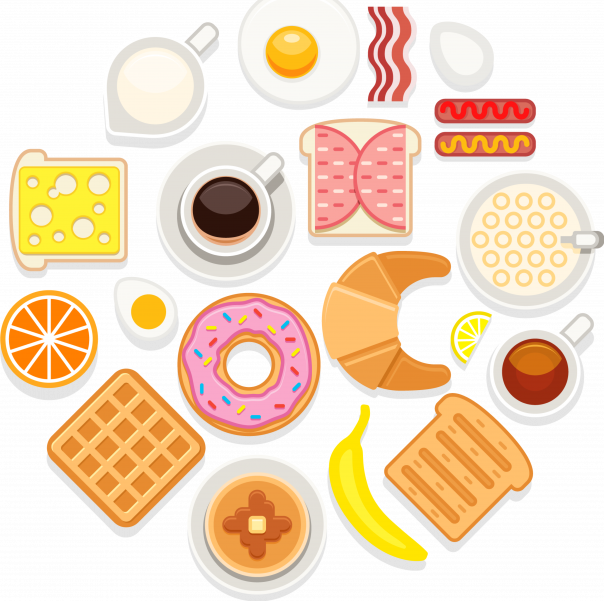 Abstract
With our lifestyles changing, the average breakfast habits have changed too, with one in five Brits choosing to skip breakfast altogether, according to new research. Is breakfast the most important meal of the day or is it a time consuming ritual that can be sacrificed?
New research from Currys PC World surveyed 2,003 people across the nation to reveal the eating habits of Brits. The research found 46% of people still eat breakfast at home, but what do the other half do for their breakfast.
One in five Brits skipping breakfast
As many as 20% of Brits said they skip breakfast. Research has suggested skipping breakfast can be detrimental to your health.  
Those aged between 35-44 years-old are most likely to skip breakfast because it doesn't fit into their diet and 21% of 16-24-year-olds are skipping breakfast because fit doesn't fit into their schedule. In contrast 45% of 55 year-olds and above never skip breakfast because it is part of their morning routine. 
One in ten Brits love breakfast so much they often have it for their evening meal. According to the survey 33% of Cardiff residents are likely to skip breakfast while the Norwich population are least likely to skip it (7%). 
Eggs beat bacon as nation's favourite breakfast food 
Almost two in every five people love eggs for breakfast, making them the UK's most popular breakfast food. Ranked in order the nation's favourite breakfast foods are:
Eggs (39%)
Toast (38%)
Bacon (35%)
Cereal (33%)
Sausages (25%)
Vegetarianism could have caused the rise of the egg, but the popularity is also due to their versatility. Brits like to fry their eggs (23%), scramble them(21%) and poach (17%) their eggs for breakfast. 
While 39% of baby boomers like to have bacon for breakfast, more millennials are snubbing bacon as only 28% chose it as their favourite breakfast option. 
USA VS the UK 
Both breakfasts look relatively similar, with Americans loving eggs as much as the British population. 
However there are some key differences, with Americans preferring coffee in comparison to the Brits who prefer tea. Also 25% of Brits opted for sausages as their favourite breakfast option and 46% of Americans chose sandwiches. 
Which region does breakfast right?
While the nation can agree on eggs there are some regional differences on people's favoured breakfast options. For instance people in Nottingham eat twice as many crumpets than the average Brit. 
The research found that 24% of Cardiff residents go for pastries and croissants but just 5% of Plymouth residents do. One in ten Geordies are happy to have a veggie or vegan breakfast whereas just one in a hundred Liverpudlians would. 
Bristolians are 38% more likely to drink juice for breakfast than coffee in comparison to any other city. Norwich hates baked beans twice as much as the average Brit. 
54% of Brits love coffee, but who drinks the most?
Over half of Brits are drinking coffee in some form, with 16% choosing to have a latte with their breakfast. Women are 23% more likely to drink coffee in the morning than men. 
People in Edinburgh drink the most coffee, with 71% of people choosing it as their favourite breakfast drink, Glasgow was second (68%) and Brighton (65%) was in third. Edinburgh was recently named the coffee capital of Europe by Selecta following research. 
Bristol residents are drinking the least amount of coffee as just 39% chose it as their favourite breakfast drink. 
Brits spend up to £572 a year on breakfast 
With people's lives getting busier, more and more people are choosing to buy their breakfast on the go rather than having it at home. 
Five percent of Brits choose to skip breakfast in order to save money. Londoners on average spend more money on breakfast (£6.50) than any other city and people from Norwich spend the least (£3.96). 
Almost a quarter of Belfast residents (24%) are making breakfast at home and eating it at work to save time and money.