12th Apr 2021 - 14:41
Image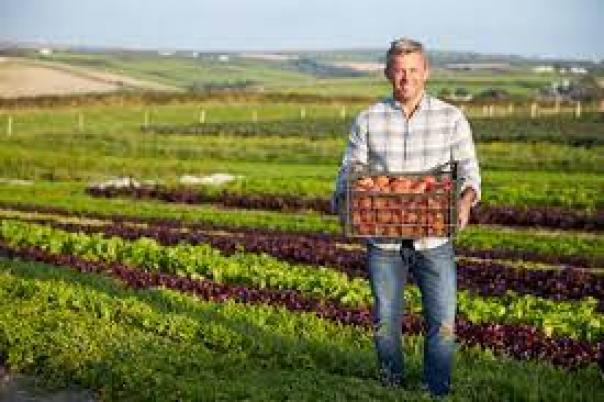 Abstract
The temptation for businesses to be cautious is understandable in the wake of the pandemic, says Steve Glencross, managing director of The Good Food Partnership, but he believes it's actually the ideal time to be bold and make changes.
We all recognise that 2020 was a year unlike any other, and the start of 2021 has followed suit. Perhaps it is understandable then, that many have taken the approach to 'batten down the hatches' in an attempt to minimise the economic impact.
Businesses have looked and will continue to look for ways to cut-back, streamline, and reduce operating costs to ensure their survival. I, on the other hand, have always been a 'glass-half-full' kind of person, and instead truly believe that these unprecedented life-changing events should be viewed as 'windows of opportunity' to change our existing habits and behaviours.
Instead of hunkering down, we should instead be brave and push forward with new initiatives and new ways of working to effect change.
One area of all our lives that has undoubtedly changed as a result of lockdown, are our shopping habits. As consumers, we have supported more local businesses because of lockdown restrictions, and we're increasingly buying directly from farmers, farm shops and independent butchers.
However, even before the most recent lockdown, it was Brexit that provided the clearest indication that, as a nation, we are now taking the provenance of our food seriously and will be demanding more from our suppliers. According to one poll, more than half of UK adults say they intend to buy more British produce this year as a result of Brexit.
Supporting farmers and protecting the environment were among the most popular reasons for doing so. So this gives us a unique 'window of opportunity' and a wave of positive momentum behind buying British that we must capitalise on in public sector catering.
Within the public sector we all, of course, recognise the importance of buying British and supporting our local suppliers. For example, the Independent Review of Hospital Food (2020) identifies that Trusts should 'understand and achieve a buying solution that endorses buying British where possible and where it provides demonstrable local social and economic value and environmental benefits'.
Achieving this solution is often the issue, however. Complexity and cost are frequently used as barriers, restricting the introduction of wonderful British produce onto the menus of not just the NHS, but also our schools, hospitals, and universities.
It is my view, however, that something that is local, in-season and abundant should be fresher, tastier and, importantly, better value than something that is not. I also believe that if you are working with the right local suppliers, they will be nimble and agile, and able to fit into your supply chain effectively.
Overcoming Complexity

The role of an effective procurement company should be to help end-users overcome complexity and deliver a solution. One key challenge within public sector are the limitations of framework agreements.
Whilst no-one can question the simplicity and speed of using a pre-established framework to ensure your procurement is compliant, one could perhaps legitimately question whether it delivers best value and offers the breadth of access to suppliers that a standalone tender will deliver.
As we all know, the world of public sector procurement can be daunting and complex. It is important, therefore, that smaller, local suppliers with a genuine desire to enter the market, but perhaps without the experience, are supported on the journey and not disadvantaged in the procurement process. In our experience, this bespoke approach always delivers a far better solution that's, matched to our client's needs, if it is managed properly.
Cost versus Value

It is my view that value does not always equal lowest cost and the cheapest ingredients. Sites should be demanding more of their suppliers – don't simply accept generic, 'one-size-fits-all' pack sizes and product lists.
By introducing local, British specialist suppliers you can deliver efficiencies. By taking advantage of the flexibility of their pack formats and order requirements, your menu will celebrate our wonderful regional specialities. This bespoke approach will often result in higher quality and lower wastage, thus still balancing the books albeit in a different way.
The need to balance cost against the importance of sustainable and ethical sourcing will also continue to as we move through this year and beyond. Encouragingly, in the field it feels as though the balance is tipping in the right direction.
One school we recently worked with awarded their contract not to the cheapest supplier, but instead to the one which not only had exceptional produce, but also had the strongest environmental credentials and demonstrated a clear track record of reducing its carbon footprint year-on-year.
This view is further backed up by news that Newcastle University has committed to greater sustainability in its food sourcing. The Newcastle University Students' Union recently passed a motion by 88% to source food from local farmers and suppliers in an attempt to reduce food miles.
Now is, therefore, the time for us all to come together, to challenge ourselves and our suppliers, to ensure we are sourcing and using the best quality food and ingredients. British, local produce is available and accessible within the constraints of a public sector budget, but to unlock it we may just need to think differently or look at alternative purchasing solutions to make it a reality.
 
---
The Good Food Partnership is an independent, specialist food procurement company that aims to 'deliver cost savings to customers without compromising on quality'.
Established in 2020, it adopts a food-led approach to purchasing, working to help in-house catering teams in the education and healthcare sectors to provide nutritious and delicious meals made, where possible, with seasonal, locally sourced, sustainable ingredients.
www.thegoodfoodpartnership.co.uk