24th Nov 2021 - 06:00
Image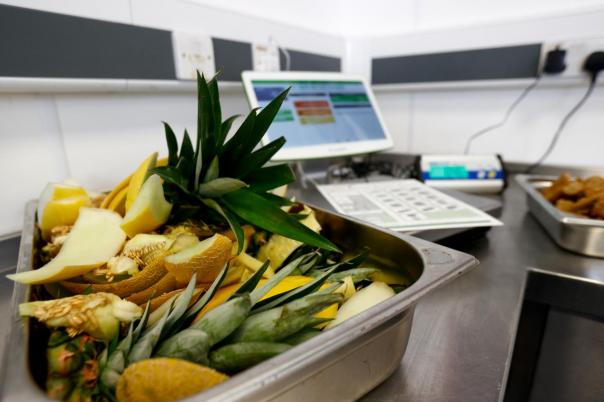 Abstract
New research suggests the link between food waste and carbon emissions is still not understood – indicating a 'radical, rapid change' is needed in the food services sector to reduce carbon emissions.
New research found that nearly three quarters of senior decision makers (74%) in the supply chain and in food procurement are currently not tracking the amount of food their organisation wastes.
WRAP's data suggests the total food waste in the UK amounts to 36 million tonnes of greenhouse gas emissions. The majority of respondents (93%) said they are considering changing their organisation's procurement criteria to reduce food waste in the next 12 months.
Sodexo, which has pledged to cut its own food waste by 50% by 2025 – using WasteWatch technology powered by LeanPath – found that just 26% of food procurement professionals prioritise food waste in achieving carbon reduction goals.
Almost two-thirds (64%) of respondents said direction from Government on how industry should reduce food waste needs to be made clearer through stronger policy and regulation as the £120 billion sector seeks to reduce its environmental impact.
Sean Haley, chairman at Sodexo UK & Ireland, commented: "Food waste is a problem long before consumers scrape leftovers off their plate. There is currently wastage at every stage of the food system from farm to fork – this requires urgent intervention.
"We feel strongly that every organisation that procures food at volume should commit to, and crucially action, a 50% reduction in food waste by 2030 at the latest in line with the UN's SDGs – although our own target is five years earlier than that.
"The first step towards cutting food waste is tracking and monitoring it – we are seeing significant results from this approach. While tackling food waste alone is not the silver bullet, it is a key component of our net zero ambition, enabling us to live up to our broader purpose of continuing to support and improve the communities in which we live, work and serve."
Sodexo has deployed its WasteWatch technology powered by LeanPath at 229 sites across the UK, preventing over 280 tonnes of food waste, which is the equivalent of 500,000 meals.
Keith James, head of policy and insights at WRAP, added: "With greenhouse gas emissions from total UK food waste equivalent to that of 16 million cars, we all must focus on making whatever difference we can.
"That is why WRAP introduced the Guardians of Grub campaign to help support wider sector movement right now towards the goals of the Courtauld Commitment 2030 voluntary agreement, of which Sodexo is a very active partner."