24th Apr 2020 - 07:51
Image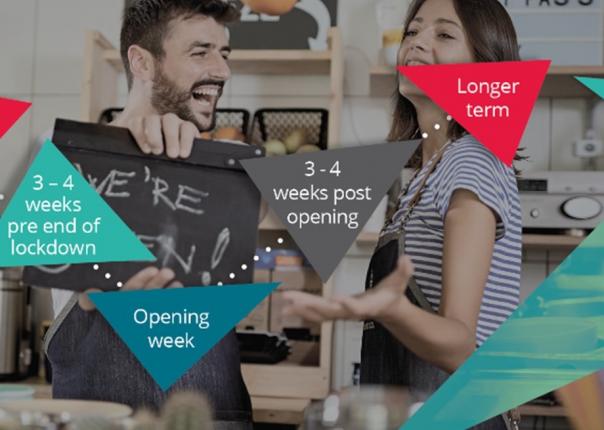 Abstract
Technology provider, Access Hospitality, has compiled a guide to assist hospitality and catering operators manage the current lockdown and prepare their businesses for reopening when it is safe to do so.
The guide provides a planning checklist, steering operators through work that can be carried out whilst the venue is closed, factors to consider in the three to four weeks prior to reopening and how they might shape their business in the first week of operation.
The guide goes on to consider how the hospitality landscape might have changed once they do reopen to stimulate further discussion and preparation for a new-look world in which social distancing may become more normal.
Henry Seddon, managing director of Access Hospitality, said: "We have seen the UK hospitality sector showing resilience, fortitude, care and compassion over a few demanding weeks, especially when there has been so little certainty.
"By its nature, it is proving to be determined and resolute in survival, drawing on its innovation, agility and the great people involved.
"When hospitality is open for business again, the prime focus will immediately be on generating cash flow, working out how to reduce costs and drive sales without detracting from quality and service in the longer term.
"We have produced a comprehensive guide to help operators with the planning process for reopening and into the next few months, which is designed to provide practical suggestions of points to consider implementing into their schedule.
"Each business will be different, but our aim is to provide a template that helps operators put their plans together, to highlight some of the issues that they can start to think about at different stages of their planning process and to stimulate some discussion around what their business will look like, and how it will operate, in the future."
With all hospitality venues instructed to close on Friday 20th March, they have now entered their second month of closure, with no immediate end in sight.  Many have already adjusted their trading model with pubs, restaurants, cafes and breweries offering takeaway or delivery options, hotels opening to accommodate essential workers displaced from home and many leading the schemes to provide food and drink for local NHS, care workers and the vulnerable in their community.
"The positive stories of hospitality operators adapting and evolving to think differently and provide services that meet customer needs is likely to continue in the world that emerges after lockdown, with our guide providing a blueprint of factors to consider within the reopening timeline."