11th Dec 2020 - 08:20
Image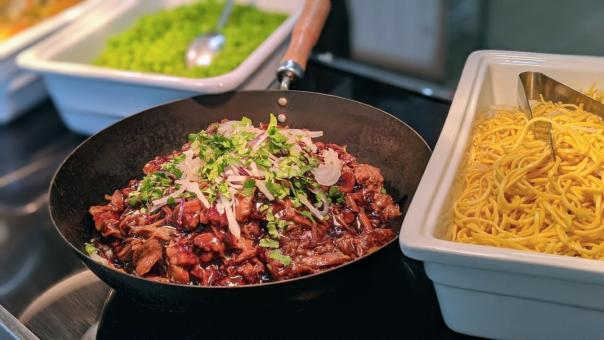 Abstract
Specialist school caterer AiP has secured a contract at King Edward VI School in Stratford-upon-Avon to deliver a varied food offering using locally sourced ingredients where possible.
The company introduced its 'Feed Me' secondary school branding in the main dining area where a range of home-made dishes are served from traditional roasts to teriyaki pork and noodles.
King Edward VI School is an all boys school from years seven to 11, with a co-educational sixth form. One day the boys ate their way through 14kg of vegetables.
Sally Tyson, key client director at Alliance in Partnership, said: "The boys at K.E.S have really enjoyed the varied menus on offer and have been around the globe trying traditional British fare, Mediterranean, Asian, Mexicana and Indian food.
"The school places a lot of importance on students eating together, learning about meal 'etiquette' and enjoying a range of different cuisines. It has been a great opportunity for us to really showcase our capabilities and to also see the students enjoying the food so much."
AiP's sixth form branding 'The Forum' will be rolled out in the sixth form dining area in the New Year. Students will be surveyed on what type of food they would like to be served.