17th Feb 2021 - 05:00
Image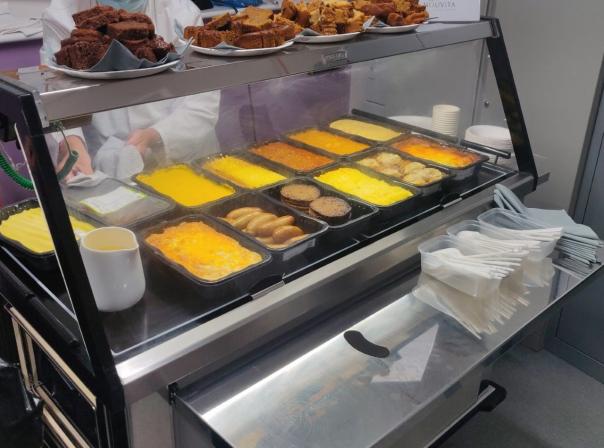 Abstract
Frozen meal manufacturer Anglia Crown has announced it has been awarded the catering contract at Nouvita Healthcare Hertfordshire, with the potential to expand its services to the rest of the group.
Nouvita Healthcare offers care for adults with a range of mental health needs, learning disabilities and challenging behaviours. Anglia Crown is committed to providing a range of menus and quality food that meets various dietary requirements.
Anglia Crown held a training day at each Nouvita care home demonstrating how to use its partner's 'innovative VGen trolleys' to cook, display and serve its frozen meals.
Operating for more than 25 years, Anglia Crown works with around 120 hospital sites in the UK. It employs more than 180 people and manufactures approximately 80,000 chilled and frozen meals each operating day.
Mary Wedge, business development manager at Anglia Crown, said: "We are delighted to be appointed by Nouvita Healthcare and to be able to work with and train all the staff on using both Anglia Crown products and VGen trolley.
"In this way, we provide a cost reduced solution which meets not only resident's requirements but also Nouvita's commitment to providing quality, dietetic, cultural, dysphagia and nutritious meals for all.
"We pride ourselves on our innovative and individual customer approach to foodservice and delivering high-quality meals that are nutritionally balanced without sacrificing taste.
"We're looking forward to working alongside Nouvita Healthcare in the future to roll out our products and the E&R Moffat VGen trolley to the rest of the group."