10th Aug 2021 - 08:28
Image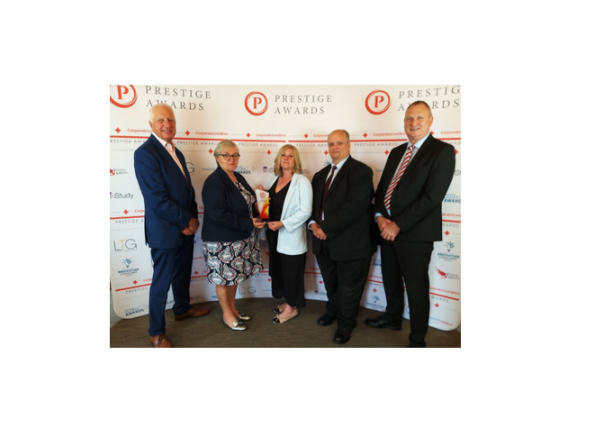 Abstract
Frozen meal manufacturer Anglia Crown has won Hospital Provider of the Year at the London & South East Prestige Awards 2020/21.
The London & South East Prestige Awards 2020/21 aim to recognise regional businesses that have excelled in their particular industry over the past 12 months.
The Anglia Crown team that attended the event included director Paul Howell, business development manager Mary Wedge, national account sales managers Charlotte Warrington and Colin Clarke and commercial co-ordinator Karl Adams.
The judges based their decision on the quality, efficiency and delivery of Anglia Crown's products as well as their customer service. They were particularly impressed with Anglia Crown's personal touch, consistency of reviews and community feel.
Wedge said: "After a challenging year, it is a fantastic achievement for the business, and I am very proud of the entire team that worked tirelessly to ensure the business operated consistently throughout the Covid period.
"Our vision is to drive excellence in health and social care catering, and we do this through continuous product development, innovation and paying attention to our customers' needs.
"We have partnerships with more than 120 hospital sites in the UK, mainly due to our efforts in championing patient priority and recognising their rights to a delicious and nutritious meal."
Anglia Crown was the first manufacturer in healthcare to register dishes with the Vegan Society in 2017 and now they offer more than 70 vegan and vegetarian dishes.