11th Jan 2021 - 06:00
Image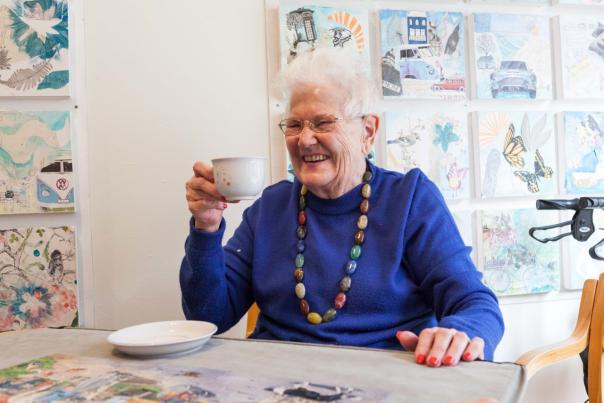 Abstract
Healthcare meals provider Apetito has made donations this Christmas of over £40,000 to charities who work with those who have been affected by the Covid-19 pandemic.
Half of the donations (£20,000) were given to long-standing charity partner Alzheimer's Support, which provide respite to people with dementia.
Babs Harris, Alzheimer's support chief executive, said: "We are thrilled to receive this very generous donation which will make a real difference to the support we are able to provide in Wiltshire.
"We are so proud of our partnership with Apetito. The company is committed to helping people live well with dementia and has a deep and genuine understanding of our work.
"Strong connections have been built as a result and when Apetito' employees fundraise for us, whether it is doing a skydive or running a cake stall, they know at first hand the positive impact of their efforts. This is corporate social responsibility at its best. Thank you Apetito."
The Trussell Trust, which supports a nationwide of food banks, received a donation of £10,000. In 2020 alone referrals to food banks increased by more than 89% with half of the people visiting a food bank for the first time.
The third charity to benefit was The Salvation Army who also received a £10,000 donation. The Salvation Army's Christmas Appeal is renowned for helping older people, families and the homeless during the festive period.
Paul Freeston, chair and chief executive of Apetito, added: "2020 has been an incredibly challenging year and we fully appreciate that this year, more than ever, every penny counts to help those in greatest need. When Covid first appeared, few of us foresaw the impact it would have on our lives.
"Normally, our company supports a number of team' and customer Christmas social events which cannot take place this year due to Covid restrictions. Instead, we have decided to redirect these funds - and much more - into making a real difference to some of those most affected by Covid."