23rd Jun 2022 - 05:00
Image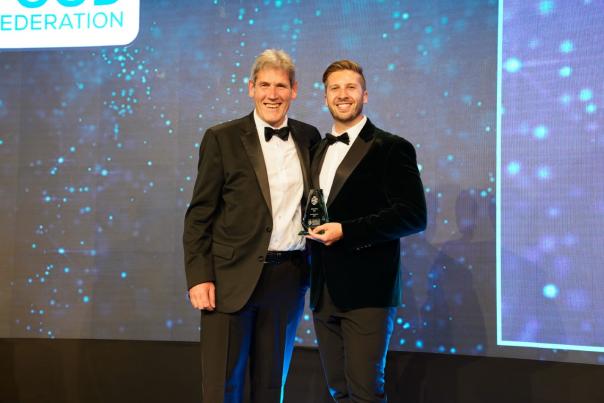 Abstract
Apetito, the 'leading supplier of food to the health and social care sector', has scooped three awards at the British Frozen Food Federation People Awards.
The awards recognise individuals and teams who have gone above and beyond what is expected of them supporting their teams in challenging circumstances.
The Rising Star Award was won by category development manager for specialist nutrition Declan Henderson. His passion, growth mindset and strong dietetic influence has driven innovation within category development at Apetito.
In 2021 he spearheaded the launch of three new ranges that make a real difference to some of the most vulnerable in society – including the world-first Finger Food Bites range for those living with dementia, which Apetito supplies to care homes across the country.
The team at Apetito's sister company, Wiltshire Farm Foods, won the Adaptability Champion Award. They showed resilience by continuing to deliver meals to thousands of vulnerable people throughout the Covid-19 pandemic.
Lee Sheppard, director of corporate affairs & policy, and the Apetito sustainability team won the Sustainability Champion Award. The judges were impressed by the team's work to underpin businesses decisions with sustainability credentials and environmental targets.
Ian Stone, chief commercial officer of Apetito, commented: "These awards honour the finest across the industry and we're delighted to be among them. We pride ourselves on making a real difference to the lives of elderly and vulnerable people and I'm delighted that Apetito's dedication to service, innovation and sustainability has been recognised."