22nd Oct 2020 - 06:00
Image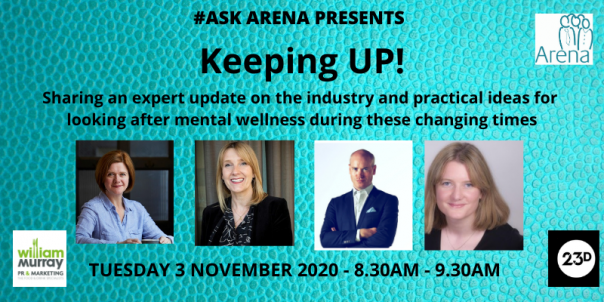 Abstract
Arena will host 'Keeping Up!' on 3 November 2020 at 8:30am to share industry and practical ideas for looking after the mental wellness of employees.
The free event will open with an update from Kate Nicholls, chief executive of UKHospitality, who will talk about the latest developments impacting the industry. Nicholls will also explain how UKHospitality is working with the government as the 'voice' of the hospitality sector.
The event will then focus on mental health and wellbeing within the foodservice and hospitality industry. More than 68% of respondents to Hospitality Action's recent mental health survey said they feel worried, stressed, demotivated or frustrated about the future. 
The panel includes Amanda Scott director of talent at Compass Group UK and Ireland, Martin Williams chief executive of Gaucho and Camilla Woods services director of Hospitality Action who will share their knowledge and experience.
The discussion will explore the results of the Hospitality Action mental health survey. The panel will also discuss sources of help for individuals experiencing problems and what different companies across the sector are doing to look after the mental wellbeing of their teams.