29th Nov 2021 - 05:00
Image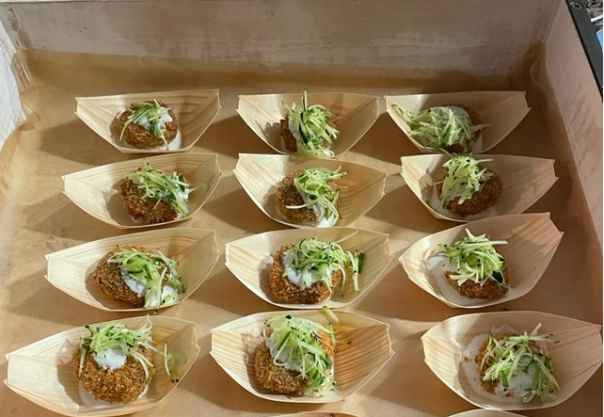 Abstract
Foodservice provider BaxterStorey hosted the International Chamber of Shipping's dinner at COP26, the 2021 United Nations Climate Change Conference.
BaxterStorey teams welcomed heads of state and climate change experts as they coordinated action to tackle climate change and the future of shipping. Amongst the diners was special guest Kitack Lim, Secretary General of the International Maritime Organisation.
One hundred guests enjoyed a drinks and canapes reception, followed by a three-course dinner. The menu featured elements of Scottish traditional cuisine, with pinhead oatmeal haggis stuffing and a homemade Scottish tablet from local craft confectioner, Wemyss Bay.
Jeremy Wood, managing director for North & Scotland at BaxterStorey, said: "I was delighted to see the team going the extra mile to deliver exceptional hospitality during the 26th COP conference.
"The team were eager to showcase the very best of Scotland's produce and planned and executed a unique menu which celebrated using local and seasonal ingredients to create a memorable experience for our guests.
"I am so proud that the team was able to play such an important part in this prestigious and historic event. Chris and the team planned and executed an excellent and unique menu, which celebrated the very best of Scotland's seasonal, local produce."
Over 400 canapes were individually made by the BaxterStorey team at City of Glasgow College.