3rd Oct 2023 - 07:00
Image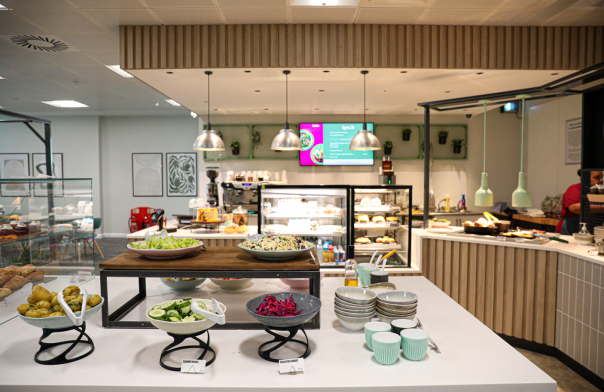 Abstract
Hospitality business BaxterStorey has secured contract renewal to deliver on-campus catering services at Birmingham City University (BCU), in a partnership that will prioritise food sustainability.
The deal, which is £40 million over the duration of the contract, will see BaxterStorey continue to provide a 'dynamic dining experience' for staff and students at one of the country's largest universities.
The partnership includes measures to reduce food waste and a 'grow our own' initiative will be introduced to align with BCU's 2030 net-zero initiatives.
BaxterStorey has held the contract with BCU since 2015 and has helped fuel the minds and bodies of over 30,000 students and staff. The offering will also include a Student Saver space, appreciating the cost of living challenges students are experiencing, serving up comfort food favourites as well as hot grab-and-go items.
Peter Kent, regional managing director of BaxterStorey, said: "We know that there is a taste for revolution, and our revamped offering will introduce game-changers to create a new era of dining experience at BCU. Our goal is to promote sustainability and community engagement while ensuring that everyone enjoys delicious and healthy meals."
As part of the contract extension, BaxterStorey has invested 'significantly' in revamping the hospitality space of BCU's Curzon building. Rahina's Food Fusion offers students a weekly-changing culinary experience inspired by the rich and diverse flavours of Indian and Pakistani cuisine.
A new theatre bar called The Assembly will also deliver Korean BBQ bao buns with spicy kimchi, and Wildfarmed Pizzas.
Jane Grimmett at Birmingham City University, added: "Their commitment to quality, sustainability, and innovation aligns perfectly with our university's values. We look forward to working closely with BaxterStorey to provide our students and staff with exceptional dining experiences that support our vibrant and diverse campus community - from the food to the dynamic and unique visual surroundings."