13th May 2022 - 07:00
Image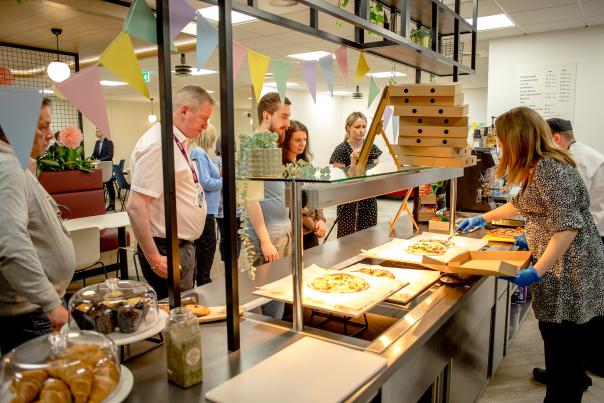 Abstract
BaxterStorey, 'the UK's largest independent hospitality provider', has been awarded a three-year contract with AQA Education in Milton Keynes.
AQA is an independent charity which sets and marks over half of the GCSE and A-Level exams taken every year in the UK. BaxterStorey will work with the charity to create a new collaborative and engaging office space.
The new partnership will see BaxterStorey incorporate a café for both employees and visitors to deliver a value for money hospitality offer, whilst focusing on sustainability and minimising food waste.
There will be no disposables on site and visitors will been encouraged to use re-usable cups for hot drinks. The contract includes an artisan coffee bar and in-house grab and go service, offering fresh panini's, salads and sandwiches.
BaxterStorey has created a Food EQ model, which celebrates plant-based ingredients and changes the reliance on meat and fish as a sole source of protein to introduce alternatives such as grains and pulses to become the 'stars of the plate'.
Pater Kent, regional managing director of BaxterStorey, commented: "The design of the space at AQA centres on creating shared experiences and promoting collaboration, and we're excited to be bringing our expertise and innovation to the staff and visitors at AQA. We're also looking forward to supporting the charity as it implements its sustainability initiatives, such as minimising the use of disposable packaging and reducing food waste."