17th Jun 2022 - 06:00
Image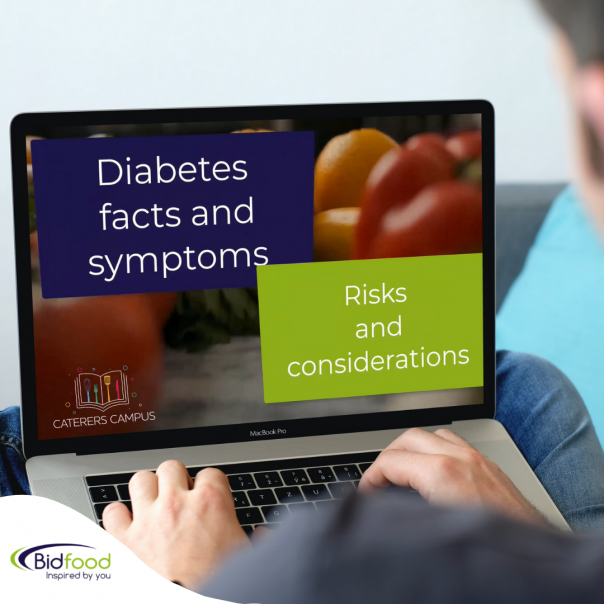 Abstract
In celebration of Diabetes Week 2022 Bidfood has created a diabetes module on their e-learning platform, Caterers Campus, to help caterers providing meals for those living in care with the medical condition.
More than 4.9 million people in the UK have diabetes and the condition is common among elderly residents in care homes. Catering for residents with diabetes is challenge as care homes operate under tight budgets and rising food costs.       
In June last year Bidfood created a free e-learning platform exclusive to its customers called Caterers Campus. Designed by Bidfood's chefs the purpose of the online school is to support those in the industry when catering for residents' individual needs.
To commemorate Diabetes Week 2022, Bidfood has been working hard to create a new module, 'Diabetes: understanding carbohydrates and blood sugar', in addition to the six they already have. Other modules include dysphagia, dementia and costing.
Gemma Benford, head of customer and channel marketing at Bidfood said: "We understand how difficult it is to consistently create nutritious and delicious meals for residents' individual requirements. Through this new module, we are continuing on our mission to provide an educational and interactive way to make the lives of the chefs preparing meals within care homes easier, whilst also providing them with inspirational, on-trend recipes."
For more guidance, inspiration, and support on catering for the care sector please visit: https://www.bidfood.co.uk/care-homes/.