24th Oct 2023 - 08:22
Image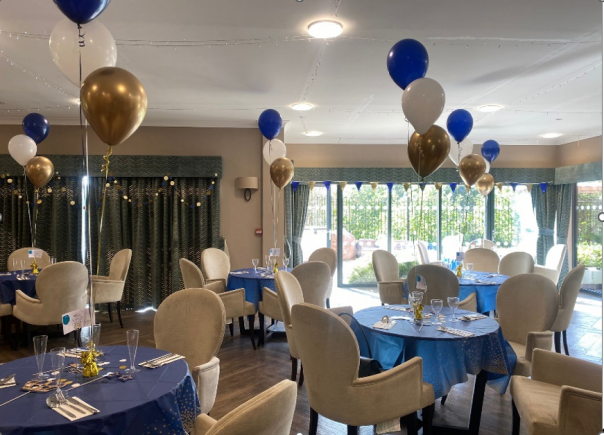 Abstract
Foodservice supplier Bidfood has launched the second instalment of its care home pop-up party series which aims to show operators dishes that can be enjoyed by all residents.
Wayne Wright, healthcare culinary development chef at Bidfood said: "After another set of challenging months for the care sector, some fun-filled celebration can be exactly what's needed. And with Halloween, Christmas and New Year's Eve all approaching, the time is now for care homes to start party planning.
"Meal times are perhaps the most important part of a resident's day and it's crucial that operators get their offering right with menus that are not only cost-effective and tasty, but provide something for all diets.
"Themed meal times and pop-up parties are a fantastic way to create excitement and can allow residents to reminisce about old holidays, past family parties and special meals from years gone by. I hope our latest party along with the amazing tools we have available can inspire operators to close in 2023 in style.
"Many care homes have had to juggle increased costs, tighter budgets and a rise in low-skilled staff. A challenge that only increases when taking into account the varied dietary requirements of each resident, such as dementia or diabetes.
"With this in mind, we have brought to life a buffet style menu that features six resident favourites, including a roast leg of lamb and braised chicken, as well as a showstopper desserts table with puddings suitable for all residents.
This spread of cult classics and familiar flavours catered to residents with difficulty swallowing, diabetes, dementia and cutlery free diets, along with plenty of choice for vegan and vegetarian diets."
In addition to the inclusive menu, Bidfood's care party shows operators the many benefits that an interactive occasion can bring. Creating excitement and encouraging socialising allows residents to look forward to meal times, which is usually their favourite time of the day.
Care operators can explore this resource through Bidfood's interactive 'Theme Days Inspiration Guide'. And Bidfood customers can discover another layer of support through their free e-learning platform, Caterers Campus. An online school designed by Bidfood Chefs to prepare and equip care home caterers with the key skills they need.
For more,visit: https://www.bidfood.co.uk/care-homes/