23rd Oct 2020 - 06:00
Image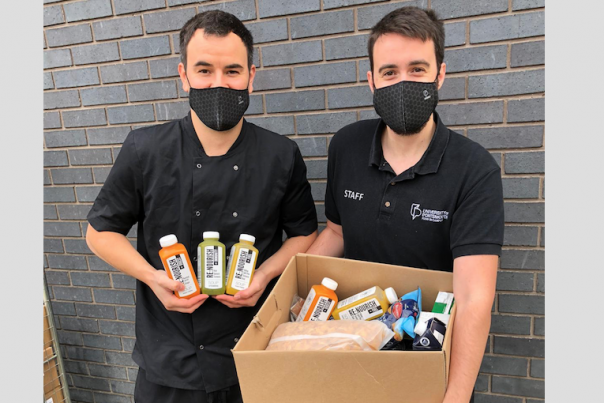 Abstract
With what it claims is the world's first grab and go soup, Re:Nourish has just launched into foodservice wholesaler Brakes, and to mark the achievement has donated 1,000 bottles to university students in Portsmouth and Reading.
As part of the launch, Brakes and Re:Nourish have joined forces to make the donation 'giving students access to healthy food during this difficult time when many are self-isolating'.
Stuart Smith, Brakes UK merchandising director, said: "We are delighted to be able to bring Re:Nourish to our foodservice customers. It's a fresh, forward-thinking product that we love, which not only ticks the nutrition box, but also tastes great."
The fresh soups can be heated and drunk straight from the bottle, with no utensils required.
Re:Nourish chief executive Nicci Clark, a former critical care nurse, said she was thrilled to be working with Brakes, its first foodservice wholesale partner.
Brakes has championed the launch of the product in a recyclable bottle , promoting it as a core line and the perfect solution for feeding everyone from university students, health service staff or anyone who simply wants a grab-and-go option.
Clark said she started to develop Re:Nourish because she knew the importance of eating nutritious food and leading a healthy lifestyle and had discovered 'souping', the food trend among health-conscious Americans that is an alternative way of consuming nutrients without the high-sugar content of juicing.
While nutrition was a selling-point, the heatable bottle allows customers to eat the healthy soups hot or cold from a bottle that can be opened, re-sealed and put back in a bag, without being too hot to handle.
She said: "People lead busy lives and that's why I wanted to make something that enables them to get the nutrients they need, but also fits in with their schedules running from A to B. While life may have slowed down over the past few months due to Covid-19, it's all the more important to have vitamin boosting foods as well as packaging that means you can avoiding using bowls and spoons."