4th Aug 2022 - 05:00
Image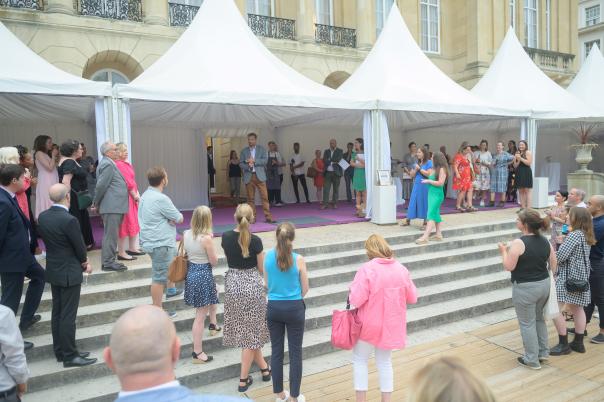 Abstract
The Brighton Centre team that manages the venue's food outlets picked up the Employee of the Year (Venue) accolade as Seasoned's staff awards returned.
Representatives attended the industry party organised by Seasoned, which took place at Lancaster House in London's West End on Wednesday 20 July 2022 to pick up their honour. Six awards were presented on the evening that celebrated the catering sector recovering after the impact of Covid, with winners receiving a gift as well as a trophy.
Graham Turner, managing partner of Venues, said: "Remobilising after 18 months of no events, concerts or conferences because of Covid to have a record revenue year is nothing short of fantastic. Our general manager Ashleigh Robinson has led her team with exemplary leadership, and has a fantastic group of people around her to make this possible after 18 years of us being the centre's caterer."
The Rising Star Award (Venues) went to Naima Khaireddine, who has progressed from working as a chef manager for one London contract to being an area chef manager.
Donna Naldrett, office manager, was given the Managing Partner Award by Graham for going above and beyond. Senior operations manager Terry Korobin was named Employee of the Year (Events). 
The Rising Star Award (Events) was given to Sales Manager Abi Toghill and Colin Sayers, managing partner Events, chose Monika Michalczuk to receive his Managing Partner Award.