21st Jun 2021 - 07:00
Image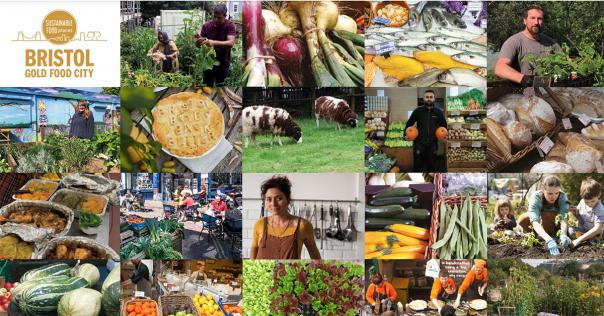 Abstract
Bristol has been awarded the status of Gold Sustainable Food City, recognising the positive work undertaken across the city's food system as well as highlighting the success of solving some environmental and economic issues.
This accolade means Bristol is only the second city in the UK to achieve the status, after Brighton and Hove were awarded it in 2020.
Joy Carey, director of Bristol Food Network and strategic coordinator of the gold bid, said: "How we produce, trade, eat and waste food influences the most pressing issues facing us today: from climate and ecological breakdown to human health and well-being, from poverty and justice to animal welfare.
"This is why food matters and is why, since achieving silver status in 2016, we've been determined to support and uncover more individuals, projects and initiatives that are contributing positively to a fairer, healthier and more sustainable food system for the city and its citizens.
"Bristol is brimming with people who are passionate about doing better when it comes to food and it has been our job to capture their stories and impact, whilst doing all we can to support a joined-up and holistic approach to food in the city. 
"We're delighted that this work has been recognised at the highest level, being named a Gold Sustainable Food City. We want to thank and applaud all those doing better across our city's food system, including the citizens who have engaged with important conversations about the future of food here in Bristol."
Examples of Bristol initiatives include:
Grow Wilder: an education centre that empowers people about positive change through sustainable food growing.
University of West of England & University of Bristol: Introducing plant-based menus, sustainable sourcing and redistributing surplus food.
The Children's Kitchen: Encourages children to explore eating and growing fresh produce with children.
FOOD Clubs: Provides nutritious food to families at a fraction of the normal cost.
Councillor Asher Craig, chairperson of the Going for Gold Steering Group, added: "Our gold award is testament to the whole city rallying together and taking action, from citizens and organisations to policy makers.
"More than ever there is a collective energy calling for food that is good for people, communities and planet to be available to everyone in Bristol. This award makes clear that Bristol is on the right path towards a better food future."