10th May 2021 - 06:00
Image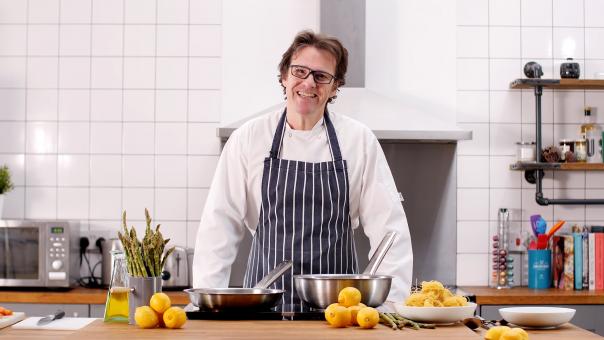 Abstract
Compass Group UK & Ireland's healthcare division has appointed Bruce Toon as head of culinary to lead on creating nutritious and tasty meals for the people it serves across NHS hospital contracts, private healthcare, retail and care homes across the UK.
He has almost 30 years' experience across the food and hospitality sector having worked in industries including workplace catering, education, retail catering and most recently running his own consultancy, which focussed on culinary business management.
The new appointment is a return to Compass for him, having previously worked for the organisation for 26 years from 1984.
Toon said: "At a time when food and diet is being highlighted as playing a vital role in people's health and wellbeing, and when a light is being shone on the importance of good quality food throughout healthcare with the Hospital Food Review – I am delighted to be taking on this critical role in our healthcare team.
"I look forward to further developing our meals and menus for the clients, patients, visitors and staff that we serve every day."
His new role will see him lead on culinary development, culinary training and collaboration with dietitians across the Compass Group UK & Ireland Healthcare estate.
Steve Cenci, managing director of healthcare for Compass UK & Ireland, added: "Bruce brings a wealth of experience and significant culinary kudos to our team.
"He will truly reinforce our position in creating meals that the people we serve want to eat, leading the way by delivering innovative, tasty and healthy food, based on research and feedback."
The Compass Healthcare team provide hospital food at over 20 NHS Trusts across the UK, with menus including breakfasts, lunches, dinners and snacks through the Steamplicity offer.
The team also works in retail and visitor restaurants in Trusts throughout the country, in almost 20 residential home settings through the Compass White Oaks brand, and at around 100 private hospitals.