27th Sep 2021 - 06:00
Image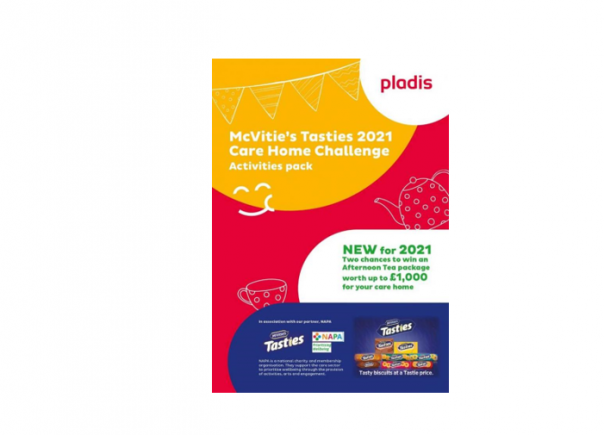 Abstract
Care homes from across the UK are already hard at work on their customised biscuits and biscuit-themed desserts for the McVitie's Tastie's competitions in association with NAPA.
There is just over one month before the deadline closes for both competitions on 31 October 2021. Pladis, creators of McVities and Jacobs, and NAPA (the National Activity Providers Association) challenged UK care home residents to come up with the nation's best decorated biscuit for the second year running. 
It's free and easy to take part, care homes just need to come up with a theme for their biscuits, get creative, and then email photos of the resulting creations to mcvities@williammurray.co.uk.
Alongside this competition in recognition of the foodservice heroes who dedicated themselves to serving care home meals over the last year, Pladis are also launching a new competition for care home cooks. The competition is searching for the nation's best care home dessert using McVitie's Tasties.
Care home cooks need to send photos of their desserts alongside the recipe, cost per portion, nutritional details, and five pieces of resident feedback. The top recipes will be featured alongside the winner in a downloadable recipe book, which will be sent to all participating care homes in December 2021.
Scott Snell, vice president sales at Pladis UK & Ireland, says: "Once again, we've had a stream of inspiring ideas in our customised biscuit competition. And we hear that it's been a blast for all involved. Added to that, the quality of desserts we've seen from the care home cooks has been outstanding. It's going to be hard to pick a winner.
"More importantly, it's been lovely reading the themes and inspiration behind our entrants so far. They show how much creativity, passion and humour has gone into each entry. This is the kind of feedback that makes initiatives like this so worthwhile."