7th Oct 2020 - 08:47
Image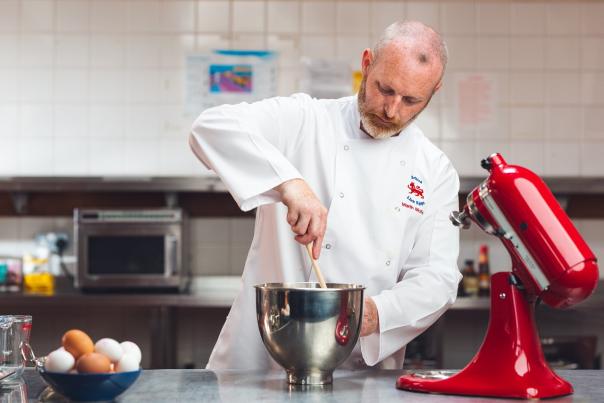 Abstract
Martin McKee, NACC Care Chef of the Year, has created a series of videos to show how Lion eggs can be used in care home menus across the country.
The recipes reflect the growing trend for simplification, following the impact of the Covid-19 pandemic.
The easy-to-make recipes have been tailored to meet the nutritional needs of residents, ranging from undernourishment, to dementia and dysphagia (swallowing problems). The five dishes are designed to be served to ten or more people.
The dishes include:
An egg and bacon breakfast muffin
Salmon and broccoli stuffed pepper with baked egg
Smoked bacon, scrambled egg and potato waffles
Spinach, ricotta and cherry tomato frittata
Chocolate fondant with vanilla bean ice cream
Mediterranean vegetable scotch eggs.
The latest Food Standards Agency advice means care home residents can eat runny or raw eggs as long as they are produced to British Lion standards.
McKee commented: "Eggs are an essential ingredient in every kitchen. The recipes I've created are easy to replicate and have been designed to make the most of the nutritional benefits of eggs, including key vitamins and minerals, as well as providing an abundance of protein which is vital for care home residents' diets.'
"I always use British Lion eggs and I would strongly urge any other care home chef to follow suit when sourcing and cooking with eggs, to guarantee high-quality, safe dishes.''
You can watch McKee cook these dishes on the British Lion eggs YouTube channel.