16th Jun 2021 - 08:45
Image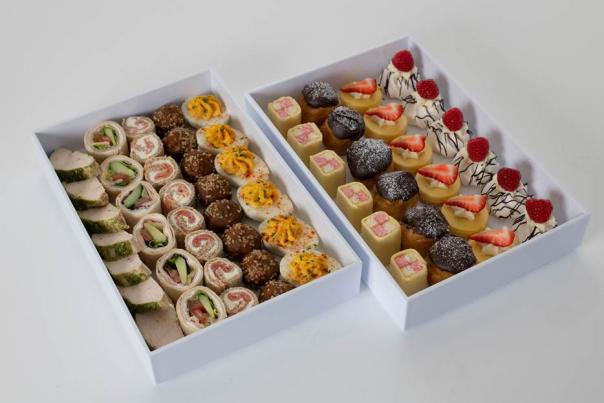 Abstract
Caterplus, the care catering arm of contract caterer Elior UK, has rolled out its Grazing Boxes that enable dementia residents to eat what they like, when they like.
The Grazing Boxes have been created by Caterplus's development chefs and dietitian in collaboration with care homes to give dementia residents savory and sweet snacks.
Mandy Davies, head of dietetics and nutrition at Elior, said: "These new Grazing Boxes not only reflect residents' medical needs but also support the nutritional needs of residents when they are not able to eat typical meals such as lunch or dinner.
"Crucially, the Boxes can provide a 24-hour-a-day food offer, which is beneficial for residents with dementia who may have an altered sleeping pattern, or for those who are very mobile and prefer finger foods so they can eat on the go."
The Grazing Boxes typically contain snacks including mini quiches, pork pies, fortified soups, banana custard and flavoured mousses.
Laura Tighe, managing director of Caterplus, added: "Not only do our Grazing Boxes encourage more regular eating, which prevents 'sugar rushes', but the 'little and often' approach also stimulates appetite and means residents are not overwhelmed by large portions of plated food that can often lead to food refusal and weight loss.
"We were delighted with the positive feedback we received after last year's trial of the Grazing Boxes. Managers identified that residents were more engaged with food and that their independence had increased as they could eat by themselves and pick up the food from the platter when they wanted. In addition, residents were sleeping better due to the provision of night-time snacks and hot soups."