26th Jun 2020 - 08:30
Image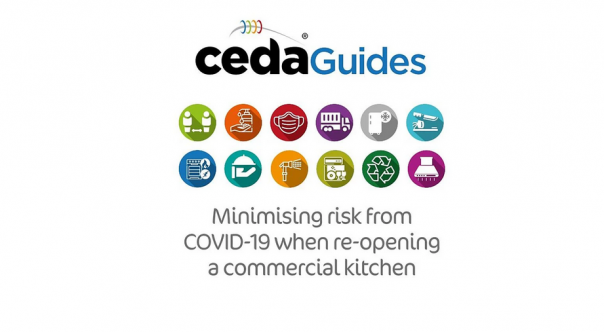 Abstract
Catering equipment distributors group ceda has published its guidance paper on re-opening a commercial kitchen whilst effectively applying COVID-19 safety measures.
Ceda technical support adviser, Peter Kay, said: "Whilst ceda has worked with the Government on the drafting of its guidance for re-opening pubs and restaurants, our document understandably follows the same format of the guidance documents for other premises which provide sound advice but are limited in details of possible considerations.
"We felt it was important that we use the kitchen design expertise of our members to provide more detailed suggestions of actions that operators might consider when planning their re-opening. We therefore set up a working group of ceda Board members to develop our own document, to be read in conjunction with the Government advice."
Ceda has chosen this moment to publish the guidance to make sure it is in line with Government advice to the hospitality industry as it prepares for a July 4th reopening.
Adam Mason, ceda director general added, "We were keen to utilise the pool of expert knowledge that our Board members, and their respective companies, possess when compiling the document. We strongly believe that their opinion, guidance, expertise and advice is best placed to offer the assurances that operators will seek when preparing their premises for re-opening. We're really proud of the work that has gone into this document and we hope it provides our membership with an opportunity to support their existing customers (and perhaps generate some new enquiries for them) as they circulate the guidance."
The document is provided to help operators of commercial kitchens determine what actions they can take to minimise risk to staff, customers and suppliers, from the Covid-19 virus and provides suggestions for each area of the back-of-house operation.
The 12-section document covers; Social Distancing, Hygiene and Cleaning, Personal Protection Equipment, Receiving Deliveries, Storage, Preparation, Cooking, Service, Potwash, Dishwash, Waste Disposal and Ventilation.
The document can be obtained, free of charge, from any ceda member. Visit https://ceda.co.uk/ask-a-specialist/ to find a member.